Many birds migrate as a part of their life cycle, and most build a nest from sticks, mud or other material. Birds can live just two or three years to around 10.
Incubation
Ingram Publishing/Ingram Publishing/Getty Images
Birds begin their life inside a hard egg. One or both of the parent birds will sit on the eggs to keep them warm until they hatch.
Nestlings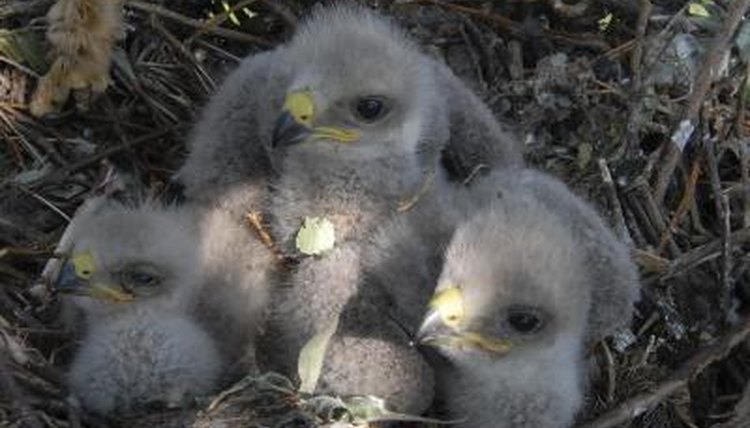 predrag1/iStock/Getty Images
When the birds hatch, they're called nestlings. The nestlings have little or no features, so a parent continues to sit on the nest for a few days. Then parent birds will bring them food so they can grow.
Fledglings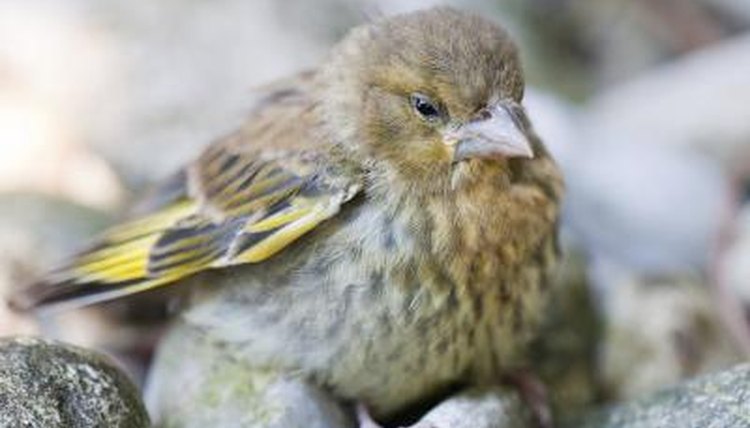 Zwilling330/iStock/Getty Images
The nestlings grow into fledglings, which begin to feed themselves but still need their parents. Birds leave their parents and the nest at the end of this stage.
Courtship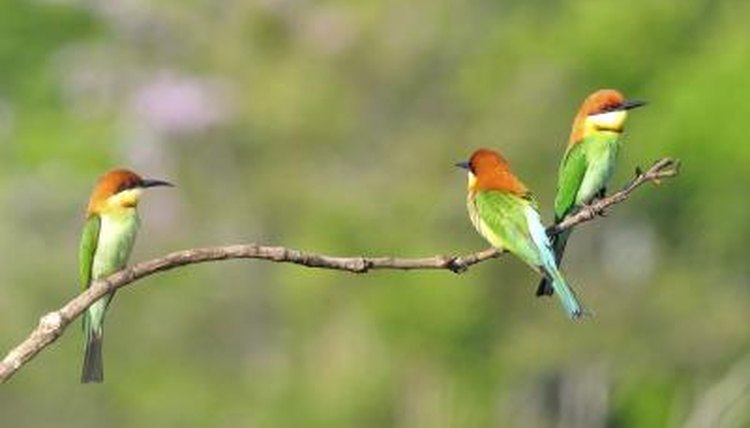 maeklong/iStock/Getty Images
Some species of bird migrate in the fall after they've reached adulthood. Others will stay in the same region. Courtship varies between different birds and happens during migration for birds that migrate. It begins usually in late winter to early spring.
Nesting
pum_eva/iStock/Getty Images
Next, the couple will build the nest. Most of the time, the female builds it. In some species such as a wren, the male will build the nest to attract the female.
Mating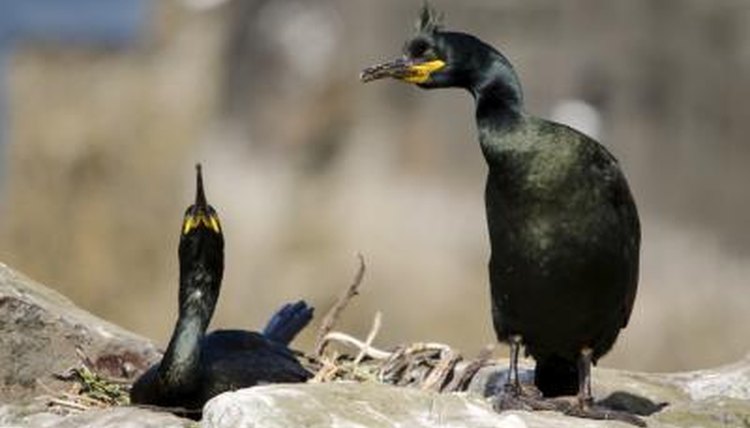 Phil_Scarlett/iStock/Getty Images
After the nest is completed, the couple mates and the female lays eggs to begin the life cycle again.