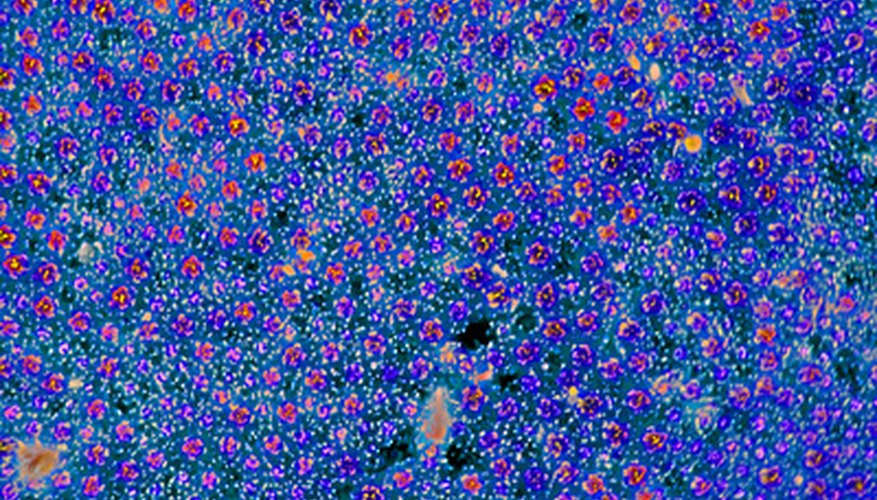 Bacteria are a large group of microscopic, unicellular organisms that exist either independently or as parasites. Some bacteria are capable of forming spores around themselves, which allow the organism to survive in hostile environmental conditions. Bacterial spores are made of a tough outer layer of keratin that is resistant to chemicals, staining and heat. The spore allows the bacterium to remain dormant for years, protecting it from various traumas, including temperature differences, absence of air, water and nutrients. Spore forming bacteria cause a number of diseases, including botulism, anthrax, tetanus and acute food poisoning.
Bacillus
Bacillus is a specific genus of rod-shaped bacteria that are capable of forming spores. They are sporulating, aerobic and ubiquitous in nature. Bacillus is a fairly large group with many members, including Bacillus cereus, Bacillus clausii and Bacillus halodenitrificans. Bacillus spores, also called endospores, are resistant to harsh chemical and physical conditions. This makes the bacteria able to withstand disinfectants, radiation, desiccation and heat. Bacillus are a common cause of food and medical contamination and are often difficult to eliminate.
Clostridium
Clostridium are rod-shaped, Gram-positive (bacteria that retain a violet or dark blue Gram staining due to excessive amounts of peptidoglycan in their cell walls) bacteria that are capable of producing spores. According to the Health Protecton Agency, the Clostridium genus consists of more than a hundred known species, including harmful pathogens such as Clostridium botulinum, Clostridium difficile, Clostridium perfringens, Clostridium tetani and Clostridium sordellii. Some species of the bacteria are used commercially to produce ethanol (Clostridium thermocellum), acetone (Clostridium acetobutylicum), and to convert fatty acids to yeasts and propanediol (Clostridium diolis).
Sporolactobacillus
Sporolactobacillus is a group of anaerobic, rod-shaped, spore forming bacteria that include Sporolactobacillus dextrus, Sporolactobacillus inulinus, Sporolactobacillus laevis, Sporolactobacillus terrae and Sporolactobacillus vineae. Sporolactobacillus are also known as lactic-acid bacteria for they are capable of producing the acid from fructose, sucrose, raffinose, mannose, inulin and sorbitol. Sporolactobacillus are found in the soil and often in chicken feed. According to "Fundamentals of Food Microbiology," the spores formed by Sporolactobacillus are less resistant to heat than those formed by the Bacillus genus.
Sporosarcina
Sporosarcina are a group of round-shaped (cocci) aerobic bacteria that include Sporosarcina aquimarina, Sporosarcina globispora, Sporosarcina halophila, Sporosarcina koreensis, Sporosarcina luteola and Sporosarcina ureae. According to "Antibiotic Resistance and Production in Sporosarcina ureae," Sporosarcina is thought to play a role in the decomposition of urea in the soil.