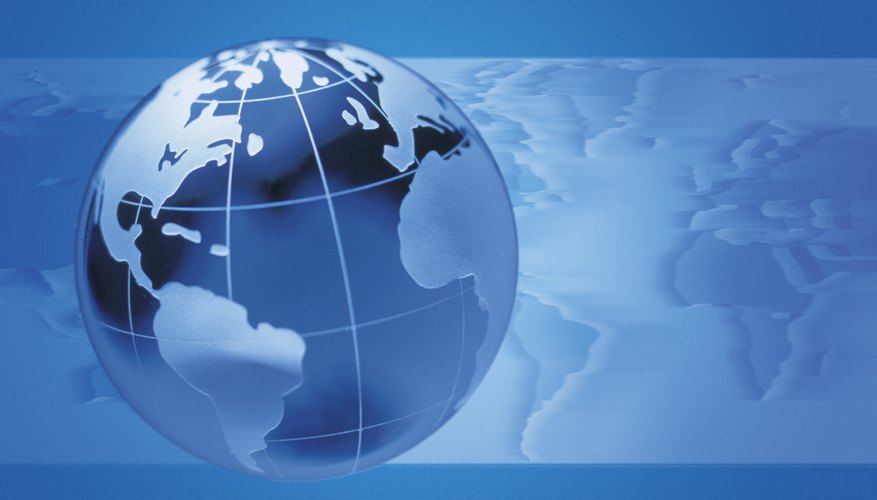 According to the United Nations, the world is composed of 10 major geographic regions: Africa, Asia, North America, South America, Central America, Eastern Europe, the European Union, the Middle East, the Caribbean and Oceania. Each region has its own physical and human geography. The land forms, climate and resources vary greatly from region to region.
Africa and Asia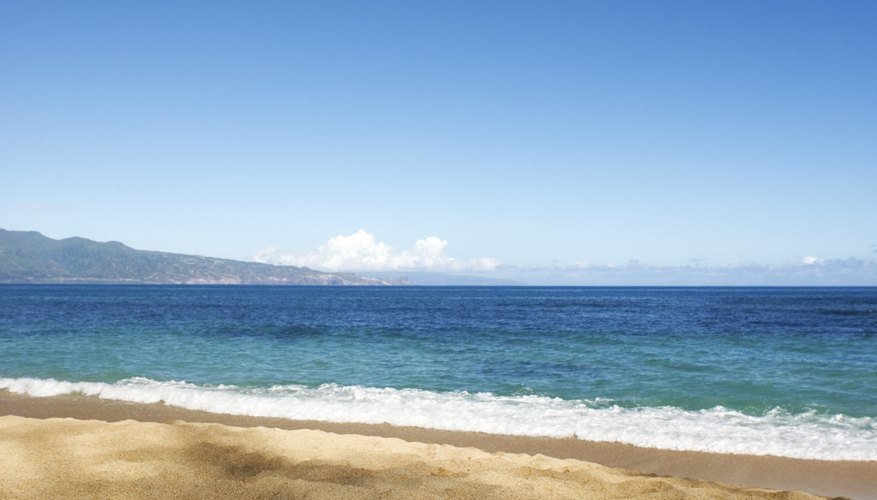 The region of Africa is made up of five sections: Middle Africa, Eastern Africa, Western Africa, Northern Africa and Southern Africa. Africa is made up of 54 countries and 61 territories including Chad, Egypt, Niger, Nigeria and Sierra Leone. Asia is the largest geographic region in this list. It accounts for 30 percent of the world's land mass and 60 percent of the world's population. The region and continent of Asia encompasses 48 countries including China and Japan.
North and South America
North America is composed of five areas: the United States, Canada, Bermuda, Greenland and Saint Pierre and Miquelon. Saint-Pierre and Miquelon is a collective territory of a group of French islands south of the Newfoundland and Labrador provinces in Canada. South America encompasses 14 countries, sovereign states and territories that make up the region and continent. Brazil is the largest country in the region in terms of land size and population.
Central America and Eastern Europe
Eight countries and states make up Central America: Mexico, Belize, Costa Rica, Panama, Nicaragua, El Salvador, Guatemala and Honduras. The region is bordered to the north by North America and to the southeast by South America, hence the name. The United Nations defines Eastern Europe as the easternmost region of Europe that includes 27 different countries, including Croatia, Switzerland, Hungary and Turkey.
The European Union and the Middle East
The European Union comprises the area on the western side of Europe and is made up of 27 member states. More than 500 million people live in the region. The states include Austria, Germany, Finland, Malta, the United Kingdom, Spain, Sweden and Lithuania. Fourteen territories and countries are in the Middle East: Bahrain, Saudi Arabia, Kuwait, Oman, Iraq, Iran, Yemen, Israel, Jordan, Lebanon, Palestine, Qatar, Syria and the United Arab Emirates. The area covers parts of northern Africa and western Asia.
The Caribbean and Oceania
The Caribbean region is located in the Caribbean Sea southeast of North America and is north of South America. It lies southeast of the Gulf of Mexico. The Caribbean is made up of 25 countries or island groups. The region includes the Bahamas, Cuba, the Dominican Republic, Jamaica, Puerto Rico and St. Kitts and Nevis. Fifteen countries and territories comprise the region of Oceania. The area is located in the tropical area of the Pacific Ocean between Asia and North and South America. Countries include Australia, Fuji, New Zealand and Tonga.