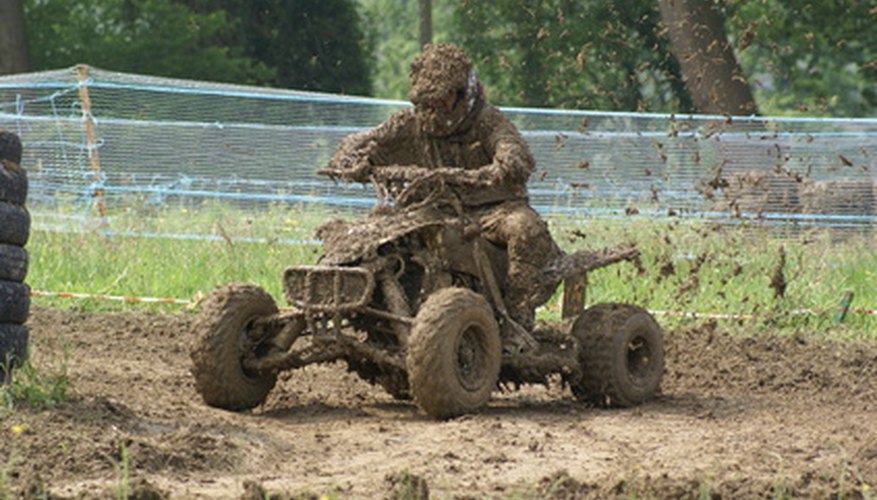 Acceleration "a" is defined as the change in velocity "v" between two points 1 and 2 over time, "t." In mathematical notation, you express this relationship as:
a = (v1 - v2)/t = ∆v/t
If you can measure the velocity of an accelerating object at two different points along its path, but you don't have a way to measure time, you can still calculate acceleration. This works only if you can assume the acceleration is constant between points 1 and 2 and that the object travels in a straight line.
Calculate the Average Velocity between Points 1 and 2
Average velocity is the sum of the velocities at point 1 and point 2 divided by 2:
vav = (v1 + v2)/2
Find the Time "t"
Velocity is defined as distance over time. Because you know the average velocity and the distance traveled, you can solve for "t":
vav = d/t. Therefore, t = d/vav
Substitute for "t" in the Expression for Acceleration
The expression for acceleration is a = (v1 - v2)/t
Substituting d/vav for t and simplifying, we get:
a= (v1 - v2)vav /d
Example
A car accelerates uniformly for a distance of 1 mile on a straight road. At the beginning of the mile, it is traveling at a speed of 10 mph, and at the end, it's traveling at 80 mph. What is the acceleration, assuming it's constant?
First, find vav = 10 + 80 / 2 = 45 mph.
Calling the end of the mile Point 1 and the beginning Point 2 to make the velocity difference a positive number, and using the expression that relates acceleration to velocity and distance, we get:
a = (80 - 10)45/1 = 1.56 miles/hour2.