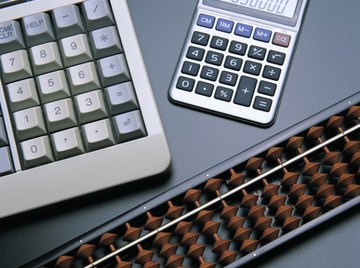 •••
calculators image by peter Hires Images from Fotolia.com
Many universities and community colleges across the United States use a standardized test called the Accuplacer. The United States College Board describes the Accuplacer as "a suite of tests that quickly, accurately and efficiently assess reading, writing, math and computer skills." As with most standardized tests, you must follow a specific set of guidelines when you take the Accuplacer. The rules vary from school to school, but typically the use of your own personal calculator, paper or cell phone is prohibited when taking the test.
Calculators
Personal calculators are not allowed during the Accuplacer because information can be stored and referenced to when completing the test. However, during the math portion of the test, a calculator is provided by the computer to assist you with completing selected problems.
Paper
Bringing paper from your own home to record information or answers prior to and about the test is considered cheating. Paper will typically be provided by the person who is administering the test.
Cell Phones
The United States College Board reports that "anyone who gives or receives help during the test, or uses notes, books, or calculators of any kind may not be allowed to continue the test." The admissions department at the University of Houston-Victoria clarifies this regulation and states that "cell phones and other electronic communication devices are not permitted in the testing room." The person administering the Accuplacer may ask you to turn off your cell phone or leave it outside the testing center.
References
About the Author
Christine Carda began writing professionally for Meridian One Technologies in 2009. In 2004, her literary essays earned her scholarships to both Arizona State University and the Metropolitan State College of Denver. Her expertise in extensive research ranges from psychological disorders to Postmodern philosophy. She is pursuing Bachelor of Arts degrees in psychology, philosophy and journalism at Arizona State University.
Photo Credits
calculators image by peter Hires Images from Fotolia.com