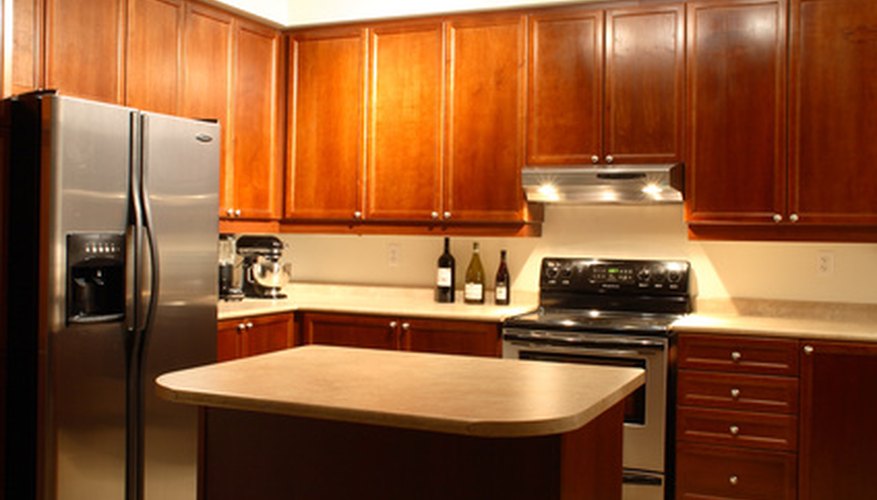 There are several advantages and disadvantages associated with stainless steel appliances. They are considered top of the line in terms of quality and durability, but they carry quite a high price tag.
Appliances
Consumers can purchase kitchen appliances such as refrigerators, freezers, ovens, dishwashers, microwaves and trash compactors made out of high-quality stainless steel.
Lifespan
A well-maintained stainless steel appliance can last for several decades before requiring servicing or needing to be replaced, according to the Stainless Steel Kitchen website.
Advantages
According to Stainless Online, stainless steel appliances are quite resistant to rust as well as germ and bacteria growth. Since steel is such a hard material, it is difficult to scratch and nick stainless steel appliances.
Disadvantages
One of the biggest disadvantages linked with stainless steel kitchen appliances is their initial purchase cost. Stainless steel appliances can cost anywhere between a couple hundred dollars to several thousand dollars, depending on the appliance, according to Bizrate.com.
Maintenance
Stainless steel appliances are relatively easy to clean since they do not stain easily. Special stainless steel cleaning materials can be purchased at most home improvement stores.