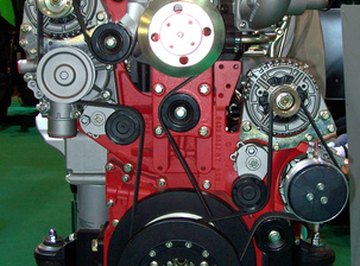 Compressed air is used for a variety of industrial purposes, and every compressed air system starts with an air compressor. Rotary screw air compressors are what are known as positive displacement compressors, and are the most common types of compressors used for industrial applications requiring over 30 horsepower (hp).
Cooling
Rotary screw air compressors can be either oil cooled or oil free depending on the purity of the compressed air required. Oil cooled rotary screw air compressors do not generate hot spots regardless of the load. Instead, cooling takes place inside the compressor itself, so it can run continually.
Maintenance
The most expensive component of a rotary screw air compressor is the rotary screw air end, but this typically only needs to be replaced once every 10 years, or possibly longer. That aside, routine maintenance only involves changing the oil, oil filter and air/oil separator.
Cost
The cost of a typical rotary screw air compressor, in terms of initial purchase price and installation, is generally less than a reciprocating air compressor. However, provided that it is properly maintained, a reciprocating air compressor can be expected to last between two and five times longer.
References
About the Author
A full-time writer since 2006, David Dunning is a professional freelancer specializing in creative non-fiction. His work has appeared in "Golf Monthly," "Celtic Heritage," "Best of British" and numerous other magazines, as well as in the book "Defining Moments in History." Dunning has a Master of Science in computer science from the University of Kent.
Photo Credits