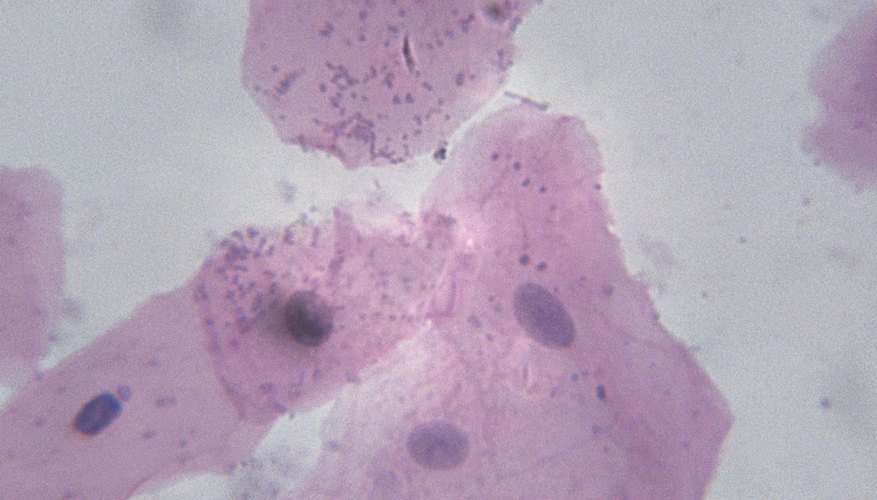 Duncan Smith/Stockbyte/Getty Images
All living organisms need energy to survive and perform vital functions. When nutrients are obtained, the cells must transform them into a usable form of energy, adenosine triphosphate, or ATP, through a chemical process known as cellular respiration. In the study of biology, aerobic and anaerobic describe two pathways of cellular respiration. Aerobic respiration requires the presence of oxygen, while anaerobic respiration does not.
Aerobic Resipiration
The first stage of cellular respiration is glycolysis. This process breaks down the sugar glucose, producing a net of two molecules of ATP, two NADH, and two pyruvate. When oxygen is available, each pyruvate molecule can be oxidized to form acetyl coenzyme A, or acetyl CoA. Through the citric acid cycle, the acetyl CoA molecules are oxidized further, creating more ATP. Finally, the electrons harvested during the previous steps are used to initiate the creation of many more ATP.
Anaerobic Respiration
Glycolysis doesn't require oxygen, so the reaction can proceed to yield two molecules of ATP even when there is no oxygen available. At the end of glycolysis, the pyruvate molecules go through fermentation to replenish the NAD+ molecules to kick off another cycle of glycolysis. In humans, this process can only sustain cells very briefly before cell death occurs.