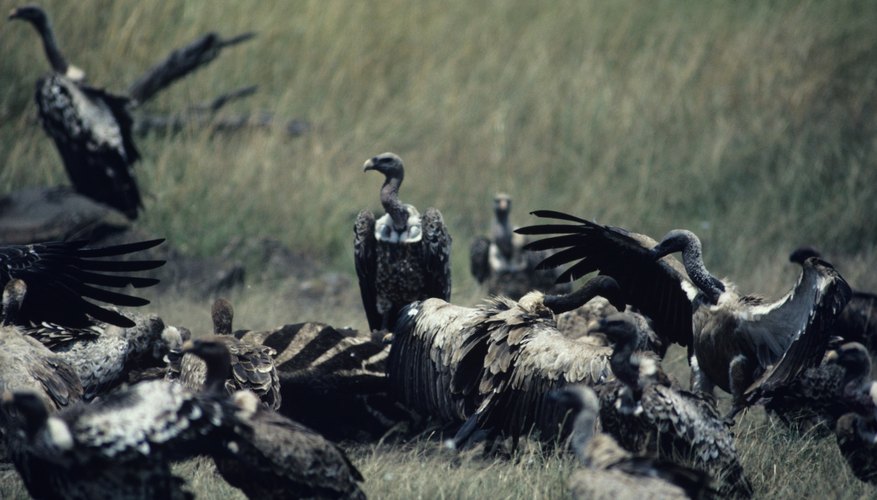 While the term is sometimes broadly applied to organisms that feed on any nonliving organic matter, "scavenger" typically refers to a consumer of dead animals. In technical ecological terms, scavengers are "heterotrophs": organisms that, unlike "autotrophs" such as green plants, cannot make their own food. Animals typically perform the role of scavengers, while a more diverse roster of invertebrates, fungi and microbes -- decomposers -- handles the ultimate breakdown of organic remains and waste.
Basics of Scavenging
Scavenging animals are important because they serve as an early part of the crucial ecological process of breaking down organic matter to re-release nutrients. This recycling of matter helps define the biogeochemical cycles that drive the biosphere. Scavenging helps dismantle large portions of carrion into smaller debris more easily tackled by the often-microscopic decomposers that do the final recycling work. Because it's challenging to regularly and reliably locate carrion, most animals are not pure, or "obligate," scavengers, but rather use scavenged meat to supplement a more varied diet.
Scavenger Diversity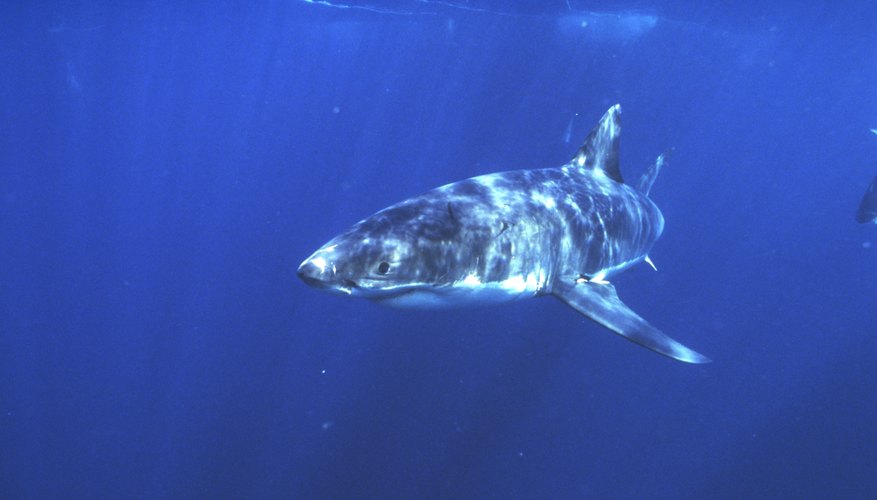 A vast array of animals function as scavengers at least some of the time. Many are invertebrates, such as carrion beetles, crabs and blow flies. Meat-eating vertebrates from magpies and weasels to sharks, crocodiles and lions opportunistically scavenge, but so do herbivores on occasion. Mice and squirrels commonly gnaw on bones to obtain calcium, while on Lake Michigan islands, white-tailed deer will heavily consume dead, nutrient-rich alewives when the carcasses of these small fish wash ashore during their annual spring mass die-offs.
Avian Scavengers
Along with flying insects, certain birds are among the most notable obligate scavengers in the animal kingdom. Old and New World vultures -- which belong to separate avian families and aren't very closely related -- epitomize the ecological niche. These birds excel at finding carcasses, partly because they're exquisite at soaring: With their broad wings, they can efficiently ride thermals at great heights for hours, giving them the ability to cover vast distances. Many vulture species rely on a keen sense of vision to detect carcasses, although the New World turkey vulture primarily sniffs out its meals. Other scavenging birds include marabou storks, eagles, ravens, crows, magpies and jays, although these aren't as specialized for the job as vultures.
Grabbing the Spoils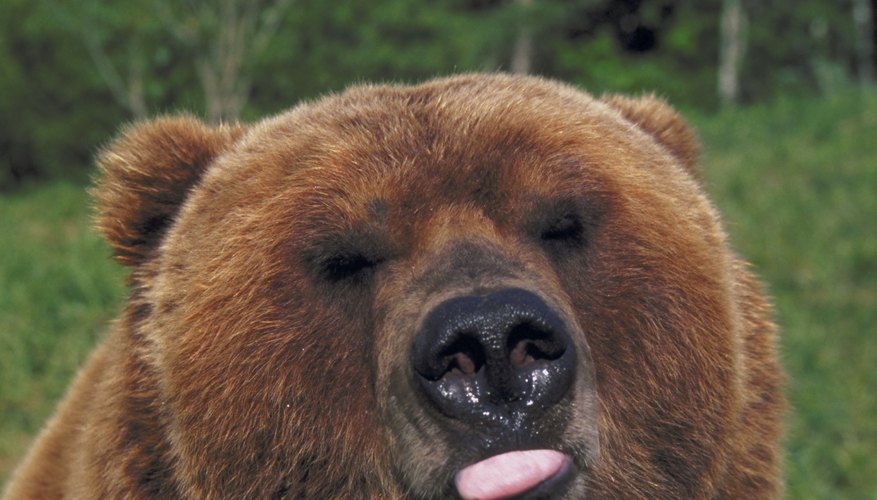 One strategy scavengers employ to boost their chances of finding carrion is to shadow predators. Ravens appear to trail wolf packs in hopes of picking up scraps, and Arctic foxes do the same with polar bears. While small scavengers need to wait their turn to feed, larger ones may use their size and strength to actively drive away other carnivores from the fruits of their labors. Brown bears, for example, have been observed tracking big cats to appropriate their kills. The same goes for grizzly bears and cougars in North America and Ussuri brown bears and Amur tigers in the Russian Far East. It also pays to key into fellow scavengers: In African savannas and woodlands, circling vultures alert jackals, hyenas and lions to carcasses, and some anthropologists suspect early hominids employed a similar strategy to obtain fresh (or at least semi-fresh) meat.