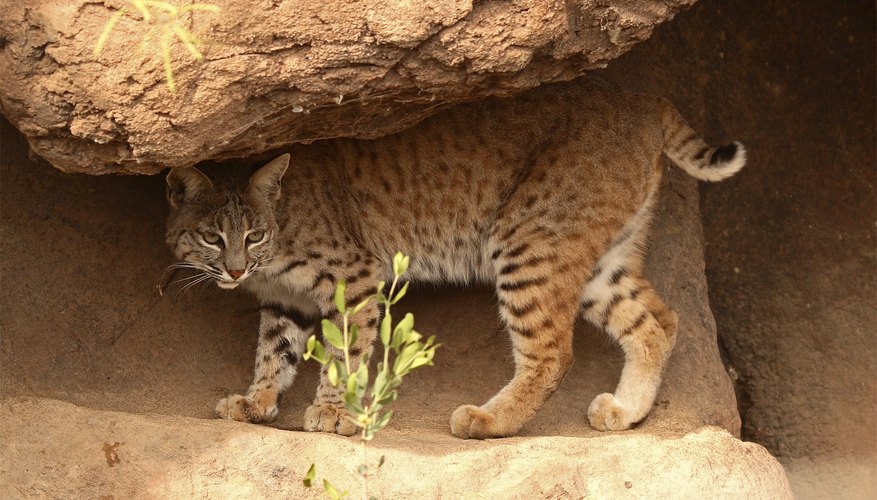 The desert ecosystem is hot and dry. Wildlife has been able to adapt and thrive to the harsh conditions of the desert. You will find a large number of animals that call the desert their home. Animals like the roadrunner and bobcat have characteristics that make them different from any other animal on the planet.
Reptiles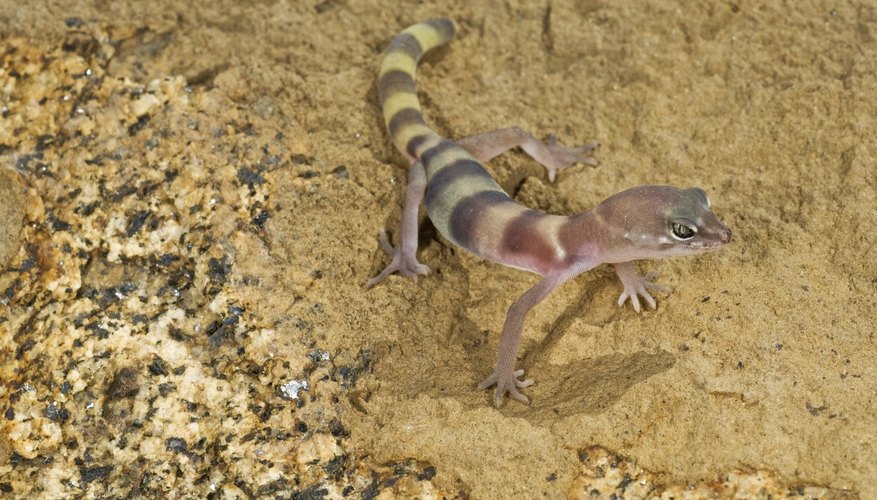 Snakes and lizards can be found in desert ecosystems. Each type of reptile has its own way of surviving the high heat and dry spells of the desert environment. Snakes often are one of the first desert animals people think about. Many types of snakes can be found in the desert. Rattlesnakes, coral snakes and king snakes are just a few examples. Rattlesnakes have a tail that shakes to give warning. Rattlesnakes are venomous and should be avoided. Coral snakes are even more venomous than rattlesnakes, and their bright colors of red, yellow and black warn enemies to stay away. King snakes come in a variety of colors, even within the same species. King snakes will eat venomous snakes since they have a special enzyme that breaks down the venomous poison. Lizards also can be found in the desert. A few examples of desert lizards are horned lizards, banded geckos and tree lizards. Horned lizards have characteristic spines and horns. Their meals consist only of ants or bugs. Banded geckos are the smallest of geckos, weighing only 2 grams. When alarmed, they can mimic a scorpion, whipping their tail to warn enemies. Tree lizards are very common in desert ecosystems. They may have an unusually bright throat that stands out.
Mammals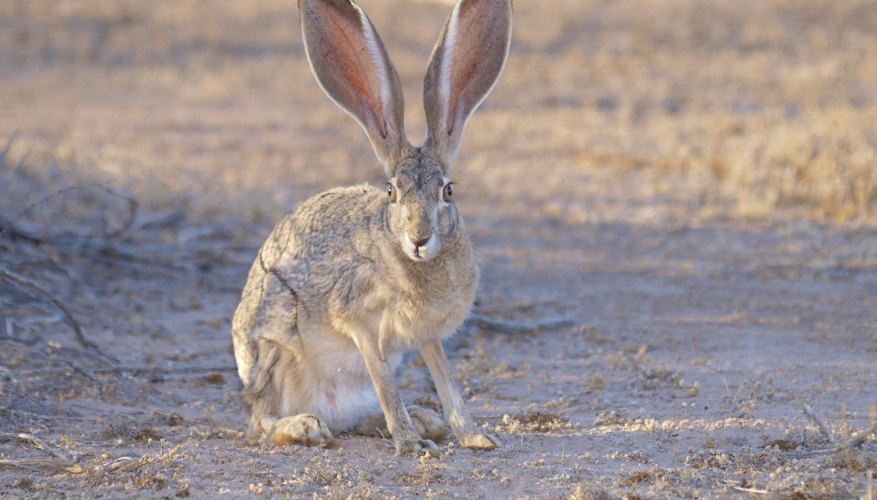 Rabbits, wild cats and rodents are commonly found in deserts. These animals have adapted to the harsh climate and can even thrive in this environment. The most common desert rabbit is the jackrabbit. They have very long ears and legs that enable them to hear well and travel fast. Females can have several litters each year, with each litter consisting of at least six bunnies. There are a few wild cats that can be found in the desert ecosystem. Mountain lions and bobcats are two of the most well-known desert cats. Mountain lions feed mainly on mule deer or other small mammals. They use caves or other natural cavities to rest and sleep. They can go without water for long periods of time. Mountain lions tend to avoid each other. Bobcats are smaller in size compared to the mountain lion. They have a short, bobbed tail and turfs of fur on their ears that help them hear better. Desert bobcats pursue prey from the ground, trees and rocks. They have a great deal of patience and usually have no problem catching their prey.
Birds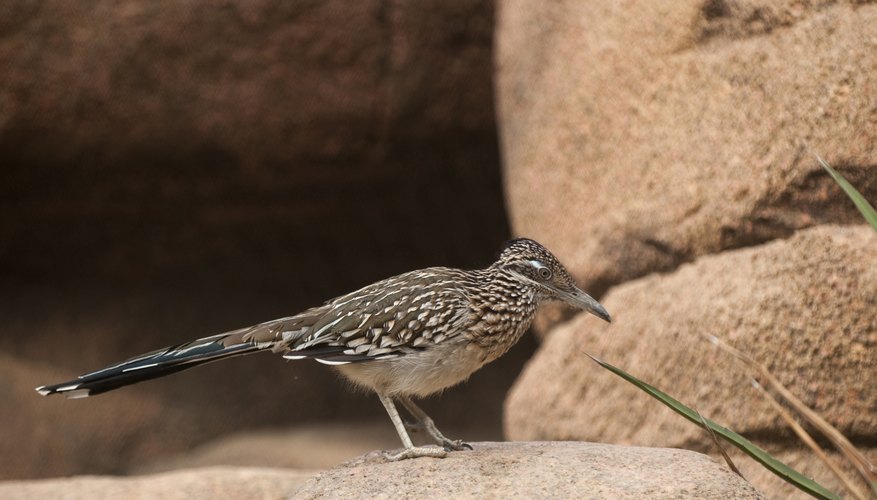 There are several types of birds that can be found in the desert. Most of them eat insects, snakes, rodents or scavenger for food. Some of the more popular birds of the desert include the roadrunner, the golden eagle and the vulture. The roadrunner got its name because it runs at high speeds. This is usually either to catch prey or escape danger. It can fly but doesn't like to take to the air unless absolutely necessary. The golden eagle earned its name because of the golden feathers around its head and neck. It needs open terrain in order to hunt. It mainly feeds on small rodents. The vulture is known for scavenging for food. It has an incredibly strong sense of smell for a bird and can find food from far away. Vultures will circle the air once they have found a carcass, before landing to feed.