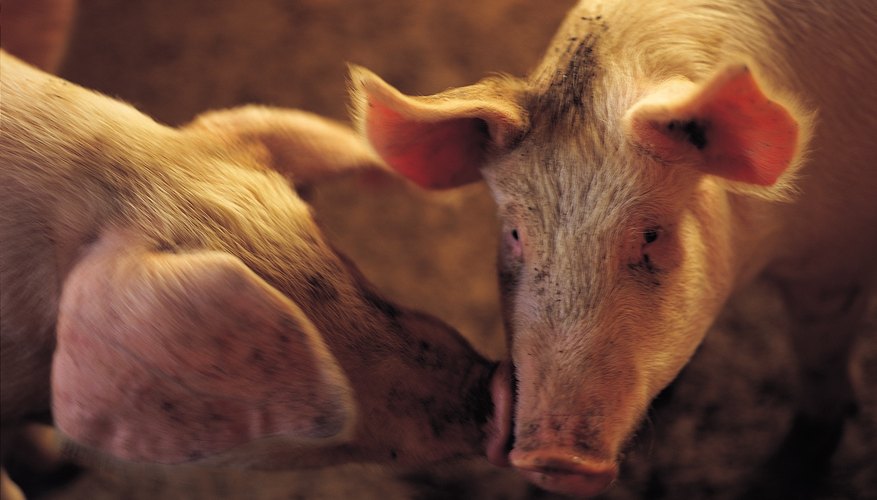 Animals that eat only plants are called herbivores. They have teeth that are square and flat for grinding roughage. Hippos, horses, deer, and sheep are all herbivores. Carnivores are animals that eat only meat. These animals have teeth that are sharp and pointed for tearing flesh. Wolves, big cats, seals, and raccoons are just a few. Animals that eat both plants and meat are called omnivores. They have a combination of teeth, with sharp and pointed front teeth to cut into their food and flat and square back teeth to grind food.
Raccoons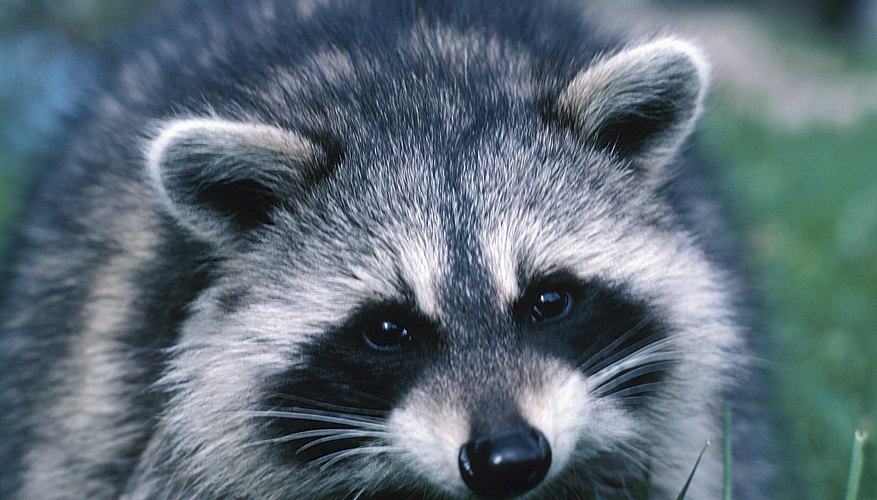 Raccoons are about the size of large cats, and live in most parts of North and South America. They have fluffy grey fur with black stripes on their tails and a black "thieves' mask" across their eyes. They have opposable thumbs and scavenge mostly at night. Their preferred home is a hollow tree trunk, but they can make a home in any small warm space. They eat frogs, crayfish, rodents, insects, berries, corn, and nuts. The raccoon often "washes" its food in water to soften it before eating it.
Grizzly Bears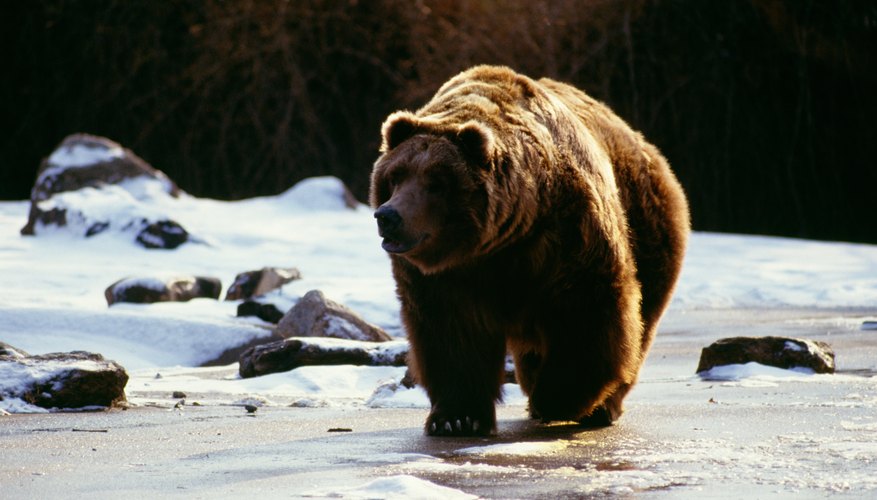 Grizzly bears, often called brown bears, have coats that range from cream to near black. They prefer the colder areas of Northern Europe and Canada, keeping to rivers, coastal areas, and mountain meadows. They like to stick close to water because one of their favorite foods is fish; they also eat small mammals, insects, carrion (left overs from other animals' prey) berries, roots, fungi, and grasses. The grizzly bear seems to have adapted its diet to be seasonal, allowing it to feed on plentiful vegetation during the growing season, and fish and other animals in the colder season when building up fat for the winter.
Red Fox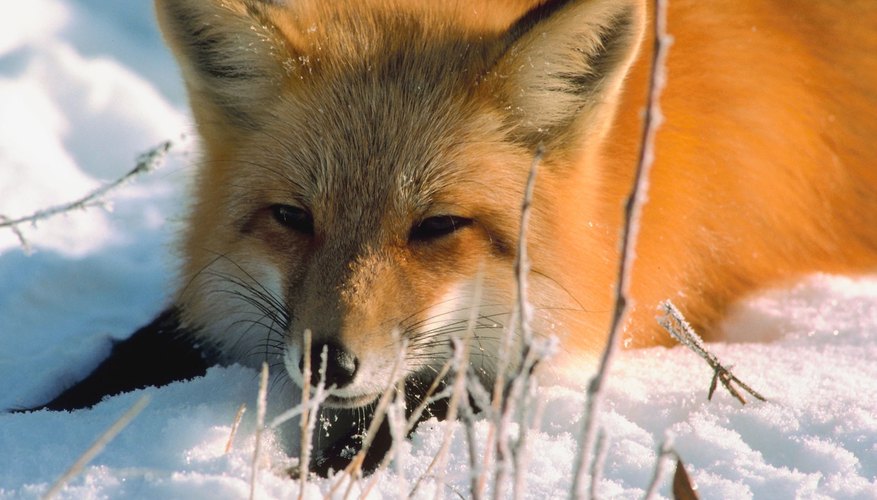 Red foxes have a coppery coat with white markings on their bellies and chins, and black markings on their legs and the tips of their ears and tail. They have a doglike appearance, but are about the size of a small cat. They range all over North America and like to make their dens underground. Though their primary source of food is meat, like rabbits, chickens, and small rodents, they also eat grasses, roots, and fruit when other food is not available.