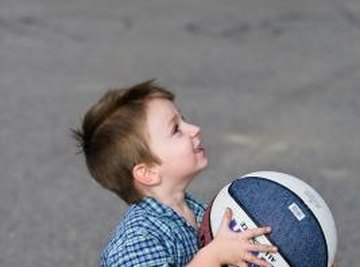 •••
Jupiterimages/Photos.com/Getty Images
Standard ball valves are known as quarter-turn valves. The valve stem rotates a metal ball with a hole drilled in it through a quarter-turn, or 90 degrees, to open and close the valve.
Torque
The rotation of the ball requires a certain turning moment, or torque, which depends upon factors such as pressure drop and fluid flow velocity. The torque requirement of a ball valve can be calculated from its breakaway torque and dynamic torque.
Breakaway Torque
Breakaway torque – the turning moment required to move the ball from rest – can be calculated from the formula Tb = A (ΔP) + B. ΔP represents the pressure drop across the valve and A and B are constants determined by the type and size of ball valve.
Dynamic Torque
Dynamic torque can be calculated from the formula Td = C (ΔP). Here, ΔP is the effective pressure drop across the valve at a given temperature and C is, once again, a constant.
References
"Piping Systems Manual"; Brian Silowash; 2009
About the Author
A full-time writer since 2006, David Dunning is a professional freelancer specializing in creative non-fiction. His work has appeared in "Golf Monthly," "Celtic Heritage," "Best of British" and numerous other magazines, as well as in the book "Defining Moments in History." Dunning has a Master of Science in computer science from the University of Kent.
Photo Credits
Jupiterimages/Photos.com/Getty Images