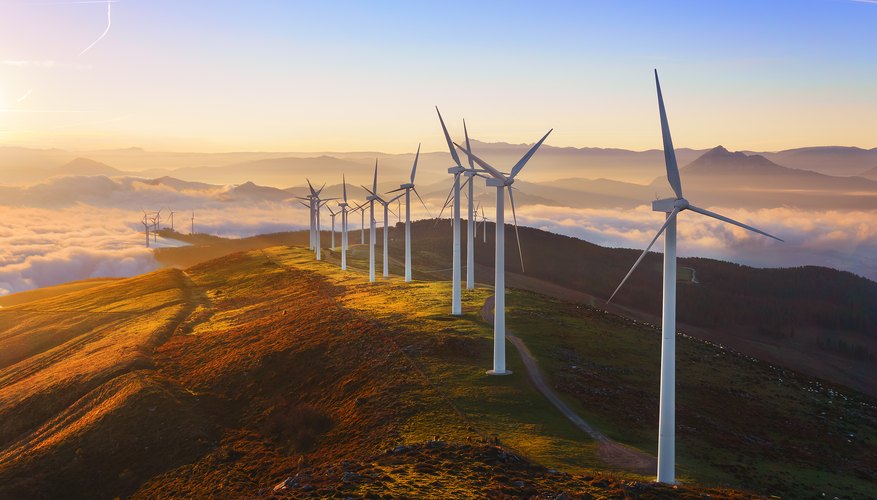 DC generators produce direct current, or DC. Rotating a coil of wire through a magnetic field generates an electric current. A generator that produces current that flows in only one direction is a DC, or direct-current generator.
Magnetic Field
A permanent magnet produces a magnetic field through which the coil is rotated. Many large DC generators use a field coil instead of a magnet to produce the magnetic field.
Armature
The armature rotates through the magnetic field, cutting the lines of magnetic force. This produces an electric current within the armature coil.
Commutator
The commutator is attached to the coil. In a simple DC generator, this is a pair of split rings. The commutator transfers the current from the wire coil to the brushes. In a DC generator, the commutator keeps the current at the brushes positive.
Brushes
The brushes are in constant contact with the commutator and are attached to the wires leading from the generator. The commutator spins while the brushes remain stationary, transferring current from the commutator.
Shaft
The shaft transfers mechanical energy to the generator and turns the coil through the magnetic field. The shaft may be turned by a turbine that operates with water, steam or air, or by other means