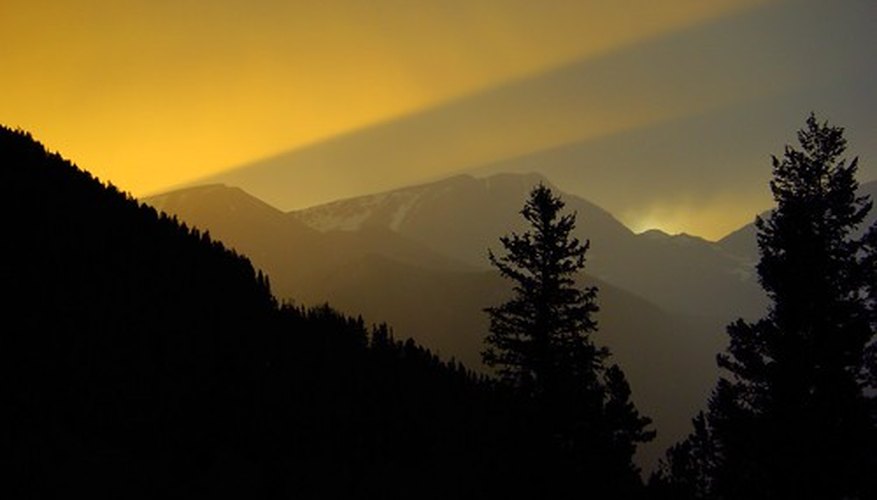 Image by Flickr.com, courtesy of Adam Baker
American basswood trees, also called American linden trees, are known throughout the forest as a gold mine for sweet nutrition. Bees become attracted to the high-quality sap produced within the tree, and numerous mammals are drawn to its fruit. The dense fibers on the bark make for strong cord or rope material ideal for human survival in the outdoors.
Leaves
As a deciduous tree, basswood grows green leaves throughout spring and summer, drops yellow leaves from its branches in autumn, and remains bare throughout winter. The heart-shaped leaves grow in an alternating pattern on branches with small, saw-like teeth along the perimeter.
Tree Shape
The basswood tree is relatively cone-shaped. The bottom branches have a wider spread and are considerably denser than upper branches. The top branches of the tree typically come to a slight point.
Bark
Like many trees, the dark gray bark of a basswood tree is smooth in its early years but becomes rather rough as the tree ages. The bark of a mature tree may resemble oak bark. This bark is segmented into vertical plates.
Fruit/Flowers
Beautiful flowers bloom on basswood trees throughout summer, and before autumn the flowers will become round fruit. This fruit attracts deer, squirrels and various other species of wildlife.
Reproduction
Basswood trees spread their seeds via the fruit, however when a basswood tree dies, new tree sprouts will begin to form from the stump. Therefore, a full-grown basswood tree may have two or three separate trunks.