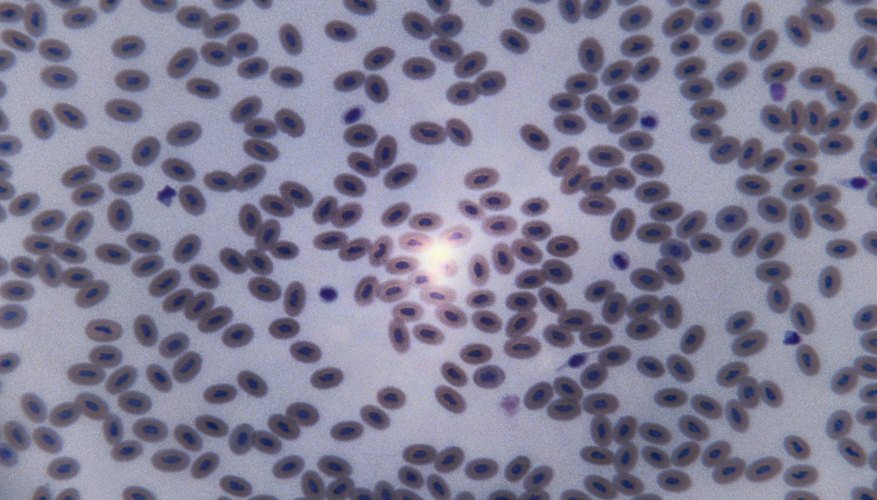 Duncan Smith/Photodisc/Getty Images
Biological organisms are made of fundamental units known as cells. There are two main types of cell and these are called prokaryotic and eukaryotic. Eukaryotic cells, which are found in animals, plants and fungi, are more complex and have a central nucleus whereas prokaryotic cells like bacteria are more primitive and lack a nucleus. Eukaryotic cells also contain specialist structures that perform different functions. These structures are known as organelles; examples include mitochondria, lysosomes and ribosomes. Ribosomes are the organelles responsible for protein synthesis and are often likened to the factory of cells.
Biomolecules of Ribosomes
Cells are filled with a network of tubules and vesicles called the endoplasmic reticulum. Ribosomes form spherical structures that can be found freely floating within the cytoplasm as well as bound to proteins on the endoplasmic reticulum. Ribosomes consist of two biomolecules that are connected together. Between 37 and 62 percent of ribosomes are made of ribonucleic acid (RNA). The remaining parts of ribosomes are made up of protein.