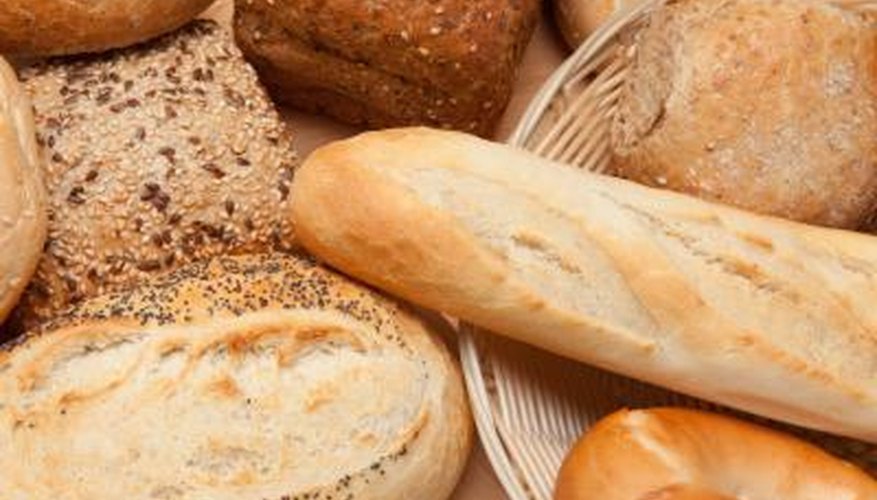 Testing which types of bread mold faster than others is a cost efficient and simple science project for the science fair or for a classroom demonstration. There are several factors that determine which types of bread mold faster than others. The acidity of the bread, how moist or dry the bread is, the climate of the bread and whether or not the bread contains preservatives are all aspects to consider.
Acidity of Bread
The acidity or pH level of bread can help determine whether or not it will mold more quickly. A pH level of 7 is neutral; pH levels lower than 7 are considered acidic and pH levels higher than 7 are considered a base. Many types of bread fall between 6.5 to 7.5 on the pH scale, which is close to neutral and makes a mold host. Higher acidity slows the process of molding on breads and other baked goods. Breads such as sourdough are high in acidity and, based on acidity alone, would mold less quickly than white or wheat bread.
Moisture Level of Bread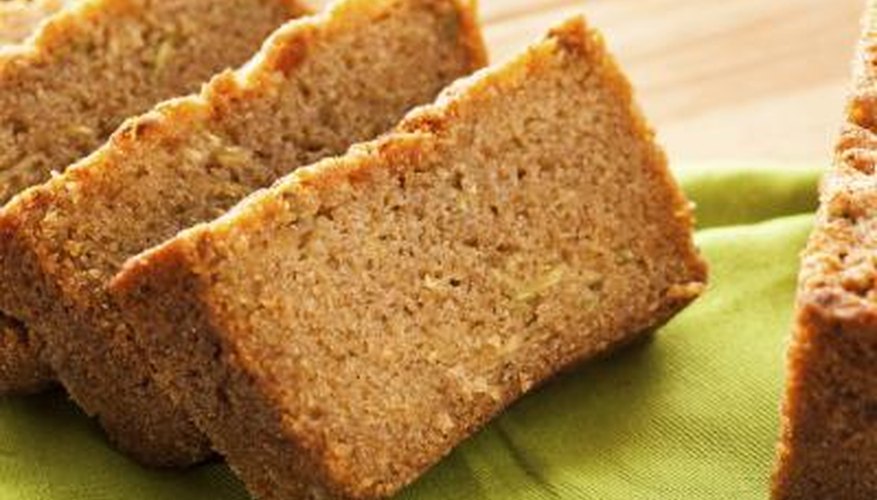 The moisture level of bread greatly affects how quickly it molds. Wet bread molds more quickly than dry bread because mold thrives in damp environments. If you did an experiment and tested one slice of dry bread and one dampened slice of the same bread, the dampened slice of bread would grow mold much more quickly than the dry slice.
Climate of Bread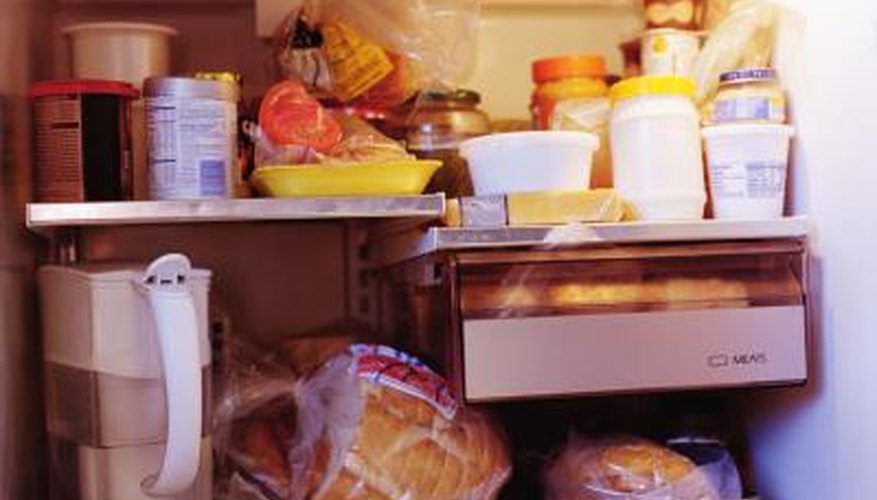 The climate of bread also affects how quickly it will mold. Mold grows best in dark, warm environments. If you did an experiment measuring which type of bread molds the fastest and put one slice in the fridge and one slice in a cabinet, the slice in the cabinet would mold faster because it is in a warmer and darker environment.
Preservatives in Bread
Preservatives are another factor that must be considered. Many types of bread have preservatives in them for a longer shelf life but some all-natural types of bread do not use preservatives. Preservatives generally increase the acidity of bread so that it molds less quickly. Salt can also be used as a preservative, and if a slice of bread is generously salted, mold will grow less quickly. If judging from preservatives alone, a slice of bread with preservatives will mold less quickly than a slice without preservatives.