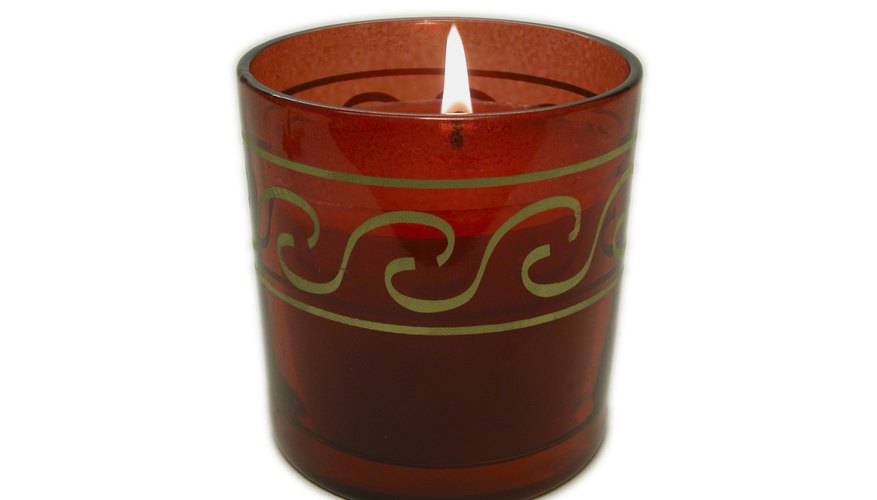 Ablestock.com/AbleStock.com/Getty Images
Cells are constantly carrying out biochemical reactions to grow, reproduce, maintain their structures and react to their environments. All this takes energy, which the cell harvests by breaking down organic molecules in reactions that release the chemical bond energy between atoms. Glycolysis and the citric acid cycle, also known as the Krebs cycle, are two important energy-providing pathways. They are linked by the bridge stage, a reaction called pyruvate decarboxylation.
The Bridge
(Ref 1) The purpose of glycolysis is to break down the six-carbon sugar glucose into various substances while storing the released energy in other molecules, including adenosine triphosphate (ATP) and reduced nicotinamide adenine dinucleotide (NADH). One byproduct of glycolysis is pyruvic acid, which contains three carbon atoms, four hydrogen atoms and three oxygen atoms. The three-step bridge reaction converts pyruvic acid into acetyl CoA, an input to the citric acid cycle. Three enzymes catalyze the steps of pyruvate decarboxylation.
Pyruvate Decarboxylation
The reaction that removes carbon dioxide from pyruvic acid requires a triple-enzyme biochemical, called the pyruvate dehydrogenase complex, that contains many protein subunits. The enzymes are abbreviated E1 through E3. The reaction requires the presence of oxygen, and the process is part of the cell's aerobic respiration cycle. The E1 enzyme extracts the CO2 molecule from pyruvate. E1 also catalyzes reactions that use the remnant, an acetyl group, to produce a molecule of lipoate containing a pair of sulfur atoms. E2 then transfers the acetyl group to coenzyme A to form acetyl CoA, the input to the Krebs cycle. In the final step, E3 helps to oxidize the lipoate remnant, resulting in the production of NADH.
Role of Mitochondria
In glycolysis, glucose kicks off a long chain of chemical reactions that yield pyruvate and energy. These reactions occur in the cell's liquid component, or cytosol, which is not enclosed within an organelle. Common organelles include the nucleus, mitochondria, endoplasmic reticulum and Golgi apparatus. The pyruvate is taken up by the mitochondria of eukaryotic cells, those containing an organized nucleus, where it participates in the production of acetyl CoA. The mitochondrial hoarding of pyruvate prevents other uses of pyruvate, such as the production of glucose by the liver.
Energy Yield
The importance of the bridge step is that it allows for a much large yield of extracted energy from the original glucose molecule. Glycolysis produces a meager yield of energy, as measured by the net production of only two ATP and two NADH molecules. Pyruvate decarboxylation and the citric acid cycle produce two more ATP, but the big payoff is the production of eight NADH molecules, each one convertible into three ATPs through other aerobic respiration processes. Therefore, the bridge stage is directly or indirectly responsible for the production of an additional 24 ATPs.