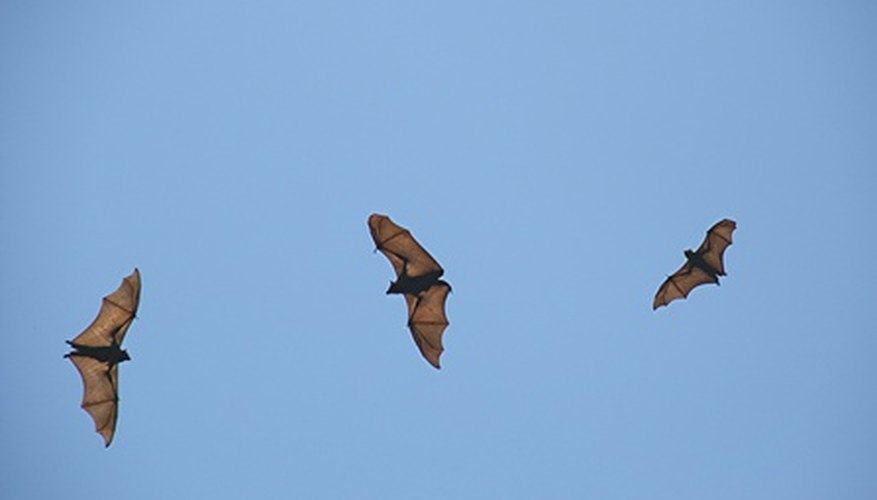 Bumblebee bats (Craseonycteris thonglongyai), also referred to as Kitti's hog nosed bat, are found in remote sections of Thailand and Myanmar. These tiny mammals are listed as endangered, with a total population of around 4,000.
Identification
Bumblebee bats are distinguished from other bats by their small size, lack of a tail and a distinctive swollen, upturned nose, which resembles that of a pig. These bats are gray or a ruddy brown in color, normally with lighter fur on their undersides.
Size
Not only are bumblebee bats the smallest bat, but they are also the world's smallest mammal. The body of a bumblebee bat measures just over 1 inch in length, with a wingspan of nearly 7 inches. They weigh just 2 grams.
Habitat
Bumblebee bats roost in limestone caves in remote deciduous or evergreen forests of Sai Yok National Park in Thailand, and Myanmar.
Diet
Bumblebee bats are exclusively insectivorous, consuming insects in flight or gleaning them from leaves.
Fun Fact
The popular name of bumblebee bats comes from the fact that they are roughly the size of a large bumblebee. Their more formal name--Kitti's hog nosed bat--comes from the Thai scientist who discovered the species, Kitti Thonglongya.