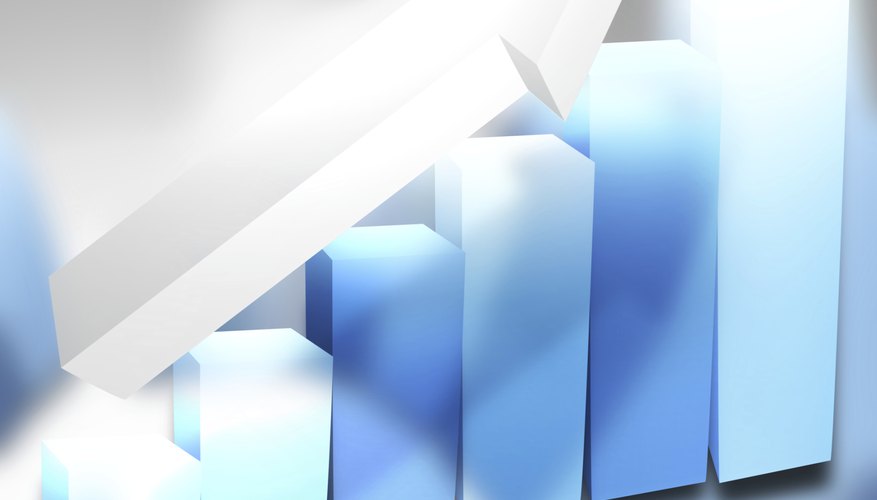 Average percent change is a statistical analysis frequently used in math and finance, but it also applies to nearly every science. It allows you to compare old and new values in physical features, such as slope, or evaluate change over time or distance. You might also compute the average percent change to compare population units, measurements or quantities. Average percent change is advantageous because it provides a way to evaluate progress or decline over the chosen unit. If your new value exceeds your old value, then your percentage change has increased. If it is less, it has decreased.
Old and New Values
Subtract the old value from the new value to get the difference between them. For example, if a new bicycle cost $80 ten years ago, and now a new bike costs $120, subtract $80 from $120. The difference is this case is $40.
Calculations
Divide the difference by the old value and multiply by 100. In the bicycle example, divide $40 by $80 and multiply by 100. The resulting percent rate is 50.
Change Over Time
Divide the percent rate by the number of units, such as time or distance, being measured to get the average change. In the bicycle example, divide 50 by 10 years to get the average percent change over time. The average percent change in the price of the bicycle is 5 percent per year.