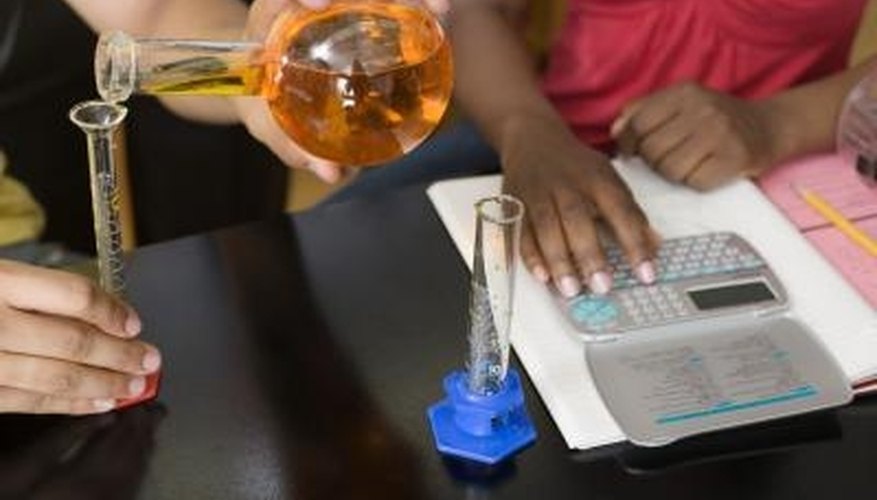 Creatas Images/Creatas/Getty Images
A centimorgan (cM) is a unit that describes a recombination frequency of 1 percent. Recombination frequency is a measure of genetic linkage and is widely used in genetic linkage mapping. It is the frequency that a single chromosomal crossover will take place between two genes during meiosis and is represented by Θ (theta). Meiosis is a type of cell division that is necessary for sexual reproduction. During this process the genes on a chromosome make a new combination, which results in children inheriting some of the parental features.
Get the values of recombinant progeny and the total number of progeny. Recombinant progeny means those formed after some recombination. To understand it, consider a simple example. Let there be a man with 2 genes X and Y and a woman with 2 genes x and y. The possible combinations during the meiosis are XY, xy, Xy and xY. Here XY and xy are not formed from any recombination, whereas Xy and xY are formed from recombination.

Calculate recombination frequency in centimorgan using the formula: recombination frequency = (number of recombinant progeny/total number of progeny) * 100 % (* represents multiplication). This formula is based on Mendel's Second Law or the law of independent assortment.

Append cM to the result from step 2. The result represents the recombination frequency in centimorgans. Since 1 percent recombination frequency is represented by 1 cM, we have to just append cM to the result to show it in centimorgans.

Tip

If the recombination frequency is less than 50 cM, it means the genes are linked, in other words the two genes are linked on the same chromosome. If two genes are greater than 50 cM apart, then we cannot ensure if they reside on the same chromosome or are on different chromosomes.