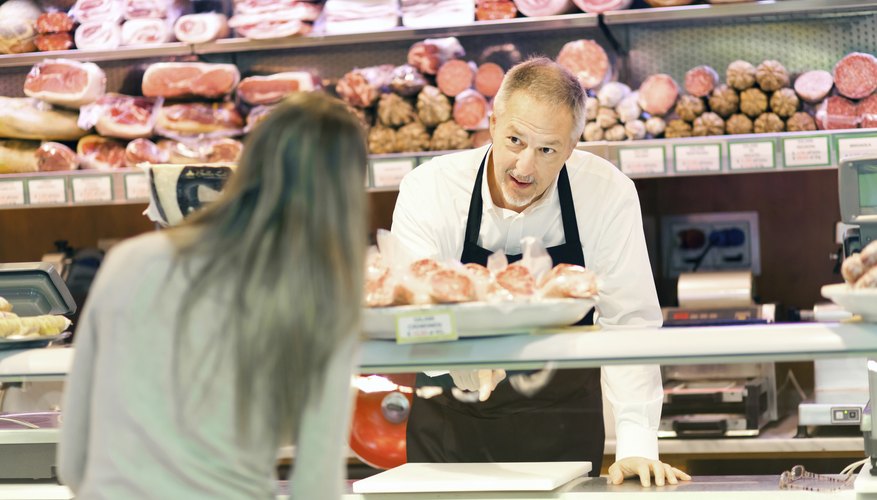 Chalk it up to the spirit of American capitalism, but sometimes merchants communicate how much a product costs per pound and sometimes they don't. As a consumer, you probably have faced this scenario before. You can make a smart and informed purchase if you know how to calculate the cost per pound.
Divide and Conquer
Let's say that your taste buds are set on pork ribs and you see one brand promoted at $4.99 per pound and a 3-pound slab of another brand selling for a total of $15.99. Assuming that the two brands are of a similar quality, which brand is the better deal? With a calculator or a pen and paper, divide the total price of the second brand by the weight to compute the cost per pound. This means that the second brand of ribs costs $5.33 per pound, which makes the first brand a better deal.
Extend the Formula to Ounces
Apply the same equation -- and logic -- to products sold by ounces. There are 16 ounces in 1 pound, so if a 16-ounce bag of pasta is priced at $1.09, you would pay $1.09 per pound. If a nearby, 32-ounce bag of pasta is priced at $1.99, you would divide the price by two (because 32 ounces equals 2 pounds). This bag of pasta, then, costs just less than $1 per pound.