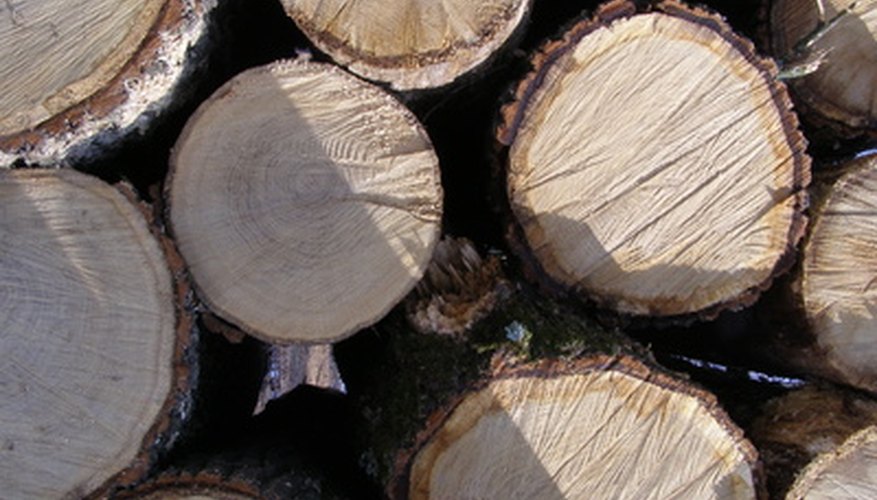 The typical log is shaped like a cylinder, with a rounded body of some length. To calculate the volume of a log, you would treat it like any other cylinder, which means you would measure the length and radius of the log and use a simple formula for computing the volume. You can express the volume of a log in cubic inches or cubic feet and easily convert it between the two units.
Measure the length of the log in inches.
Measure the diameter of the log in inches, which is the distance across the center of the log.
Divide the diameter by 2 to compute the radius. As an example, a log with a diameter of 8 inches would have a radius of 4 inches.
Square the radius and multiply that figure by pi, or 3.14, and the length to calculate the volume in cubic inches. Continuing the example above, if the length is 16 inches, then you would multiply 4 inches by 4 inches; then multiply that figure by 3.14 and then by 16 inches. This results in a volume of 804 cubic inches.
Divide cubic inches by 1,728 to convert to cubic feet. In the example, 804 divided by 1,728 results in a volume of 0.465 cubic feet.