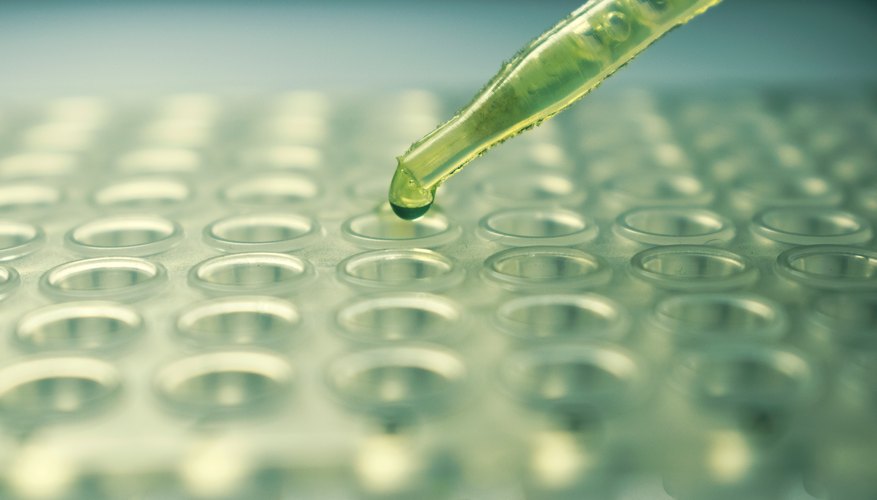 Chirality is one of the major themes of organic chemistry. Many organic compounds have "R" and "S" enantiomers that may coexist in the same solution but not always in equal amounts. Enantiomeric excess is a measure of the extent to which a particular enantiomer dominates the mixture and is calculated in a few short steps.
Organize your data. The easiest equations to use when calculating enantiomeric excess (henceforth referred to as "ee") are:
% ee = 2 (% dominating enantiomer) - 100 % R enantiomer + % S enantiomer = 100%
So the data must be available for one of the %R or %S quantities.
Calculate the percent of the other isomer in the mixture by subtracting the known enantiomer percent from 100 percent.
Determine which enantiomer percent is higher. This is the dominating enantiomer.
Plug the value for the dominating enantiomer into the ee equation, which is: % ee = 2 (% dominating enantiomer) - 100.
Check the ee value obtained for reasonability. Ensure that the calculated enantiomer percents add up to 100 percent.
TL;DR (Too Long; Didn't Read)
If actual percents of the enantiomers are unavailable but optical rotation angles can be determined, the equation % ee = 100% (α minor / α major) can prove useful.