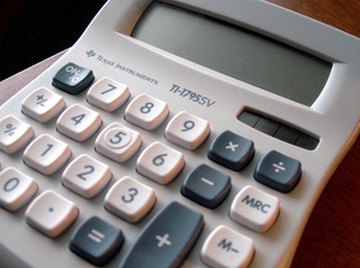 Converting a fraction to a decimal involves division. The easiest method is to divide the numerator, the top number, by denominator, bottom number. Memorization of some fractions allows quicker calculations, such a 1/4 equals 0.25, 1/5 equals 0.2 and 1/10 equals 0.1.
Determine a number that multiplies the denominator to make the denominator equal 10. For example, with the fraction 24/25, the denominator (25) times 0.4 equals 10.

Multiply the numerator by the number you multiplied the denominator by in Step 1. In the example, 24 times 0.4 equals 9.6. The new fraction is 9.6/10.

Place a decimal in front of the numerator, and erase the denominator. In the example, 0.96.