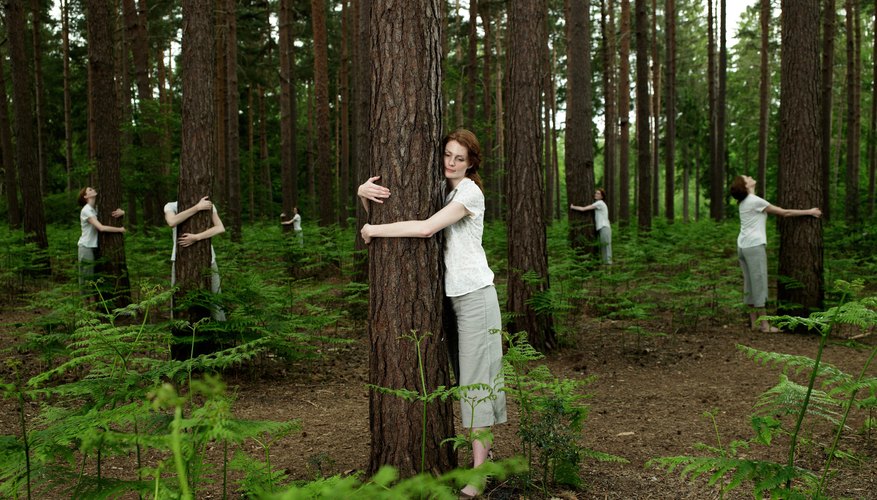 Michael Blann/Digital Vision/Getty Images
Girth refers to the measurement around the middle of something, whether it be an animal, person, tree or other generally cylindrical object. Anglers use the girth of fish, along with other measurements and pictures, to have taxidermic replicas made without having to sacrifice the animals. The hardest part about measuring the girth of a live animal is getting it hold still in the first place.
Wrap the string around the middle of the subject you are measuring. The string should not be so tight as to cause deep indentations, but should not be loose enough to fall away.

Mark the string with the marker at the point where it comes full circle and touches the end that you started with.

Remove the string from the subject and use the measuring tape or ruler to measure from the end of the string to the mark you made with the marker. This measurement represents the girth of your subject.