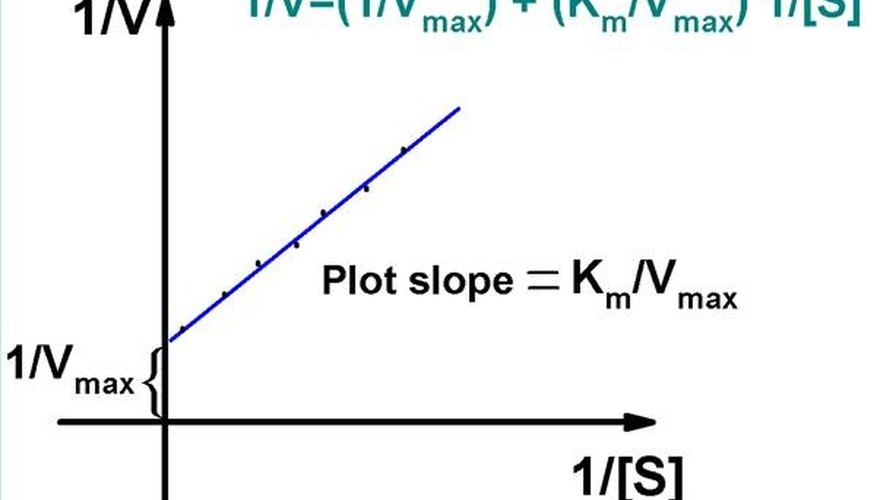 Enzymes are proteins that catalyze biochemical reactions. An enzyme interacts with a molecule, generally called a substrate, and turns it into a product. The velocity of the reaction depends on the substrate concentration ([S]). But, at a certain concentration, the velocity achieves the maximum value (Vmax). Km is a Michaelis constant that is the substrate concentration at which the reaction velocity is half of the maximum value. Km can be calculated from the Lineweaver-Burk plot 1/V = (1/Vmax) + (Km/Vmax) x 1/[S] (see Figure). For this graph, experimental data represented as black dots are plotted using the following coordinates: the reciprocal substrate concentration (1/[S]) and the reciprocal reaction velocity (1/V).
Obtain an equation representing the Lineweaver-Burk plot. For example, it is 1/V = 240.5 + 577.2 x 1/[S].
Divide 1 by the first coefficient in the equation from Step 1 to calculate the maximum velocity (Vmax). In our example, Vmax is 1/240.5 = 0.0042.
Multiply the second coefficient in the equation from Step 1 by Vmax to calculate Michaelis constant Km. In our example, Km = 0.0042 x 577.2 = 2.42.