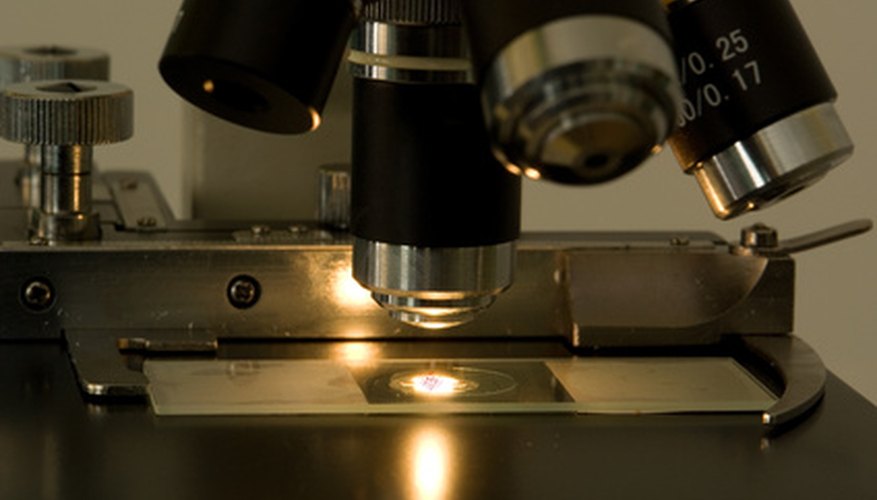 An important use of many optical instruments is magnifying distant or small objects. Projectors and magnifying glasses are among the optical instruments used to augment the limitations of human sight. Linear, or transverse, magnification relates the object's size with the size of the image. This calculation is often used when comparing the image created on a photograph or by drawing with an object's actual size. A magnification of four would mean the image is four times larger than the actual object.
Measure the size of the object. Careful attention should be made as to the orientation of the measurement on the object such as the height or width.

Measure the height of the image. The measurement of the image should correspond to the same axis of measurement used for the object.

Divide the image height by the height of the object. The quotient is the magnification power. For example, if the object is 5 cm and the image is 20 cm, then 20 cm divided by -5 cm equals a magnification power of four (20 cm/5 cm = -4).