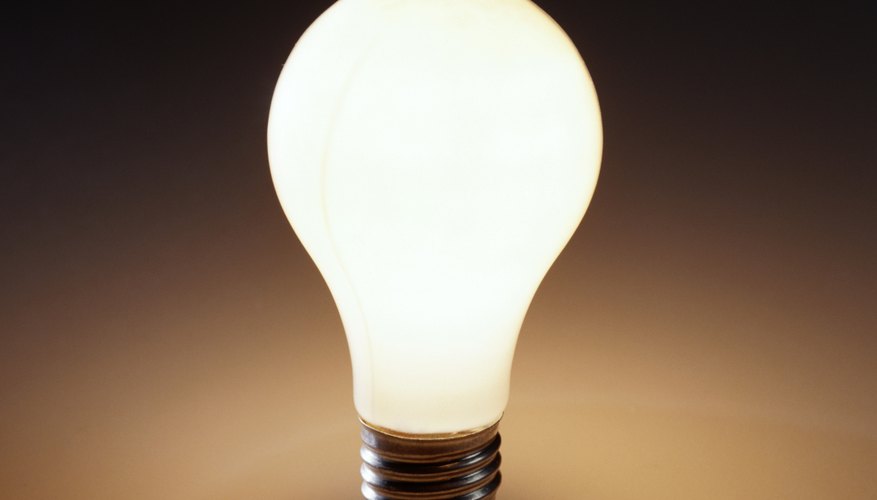 Spike Mafford/Photodisc/Getty Images
In physics, a lumen (abbreviated lm) is the standard unit of luminous flux -- the "flow" of light across a given area per unit of time. Analogously, fluid flux measures, say, how many liters of water per second flow through a pipe of a given cross-sectional area. A watt, abbreviated W, is the standard unit of electrical power, or energy per unit time, and is measured in joules per second. To convert lumens to watts, you divide by the luminous efficacy, which is measured in lm/W. Therefore, flux/luminous efficacy = power and lm/(lm/W) = W.
Sample Conversion
Suppose you want to know how much power a lamp consumes. If you know that its incandescent light bulb has a luminous flux of 1,120 lm -- given on the light-bulb box -- you need to know its luminous efficacy, which you can get from tables such as the one in the Resources list. Because incandescent bulbs have an luminous efficacy of 14 lm/W, your lamp draws (1,120 lm)/(14 lm/W) = 80 W.