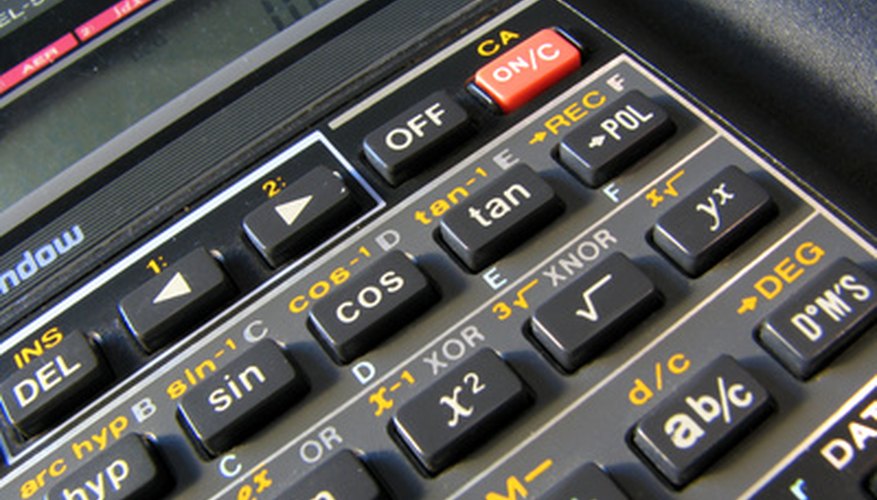 At any given moment, a multitude of forces act on any given object. As you read this article, gravity is pulling your body toward the center of the Earth, while your chair pushes against it with equal force in the opposite direction, rendering you motionless. However, objects are often moved in a singular direction as a result of multiple forces. Calculating this force, or the "resultant vector," requires the ever-useful Pythagorean theorem.
Draw the vectors on the sheet of paper. For example, suppose there is a model airplane traveling east at 80 km/h. A crosswind blows northerly into the plane at 40 km/h. To illustrate these vectors, draw a horizontal line (perhaps 4" long) pointing to the right. Beginning at the point of the arrow, draw a vertical line (2" long) pointing toward the top of the page.
Label your vectors. In our example, label the horizontal line as the plane traveling 80 km/h. Label the vertical line as the crosswind blowing 40 km/h.
Use the Pythagorean theorem -- a squared + b squared = c squared -- to calculate the resultant vector, in which a and b are the magnitude of your given vectors, and c is the magnitude of the resultant vector. For example, 80 km/h squared + 40 km/h squared = the resultant vector squared. That means that the square root of 8,000 km2/h2, or 89.4 km/h, is the resultant vector.
Draw a line connecting the two given vectors, and label it as the resultant force. In our example, the model plane would be flying in a northeast direction at approximately 89.44 km/h. Note that a wind blowing perpendicularly to an object can increase its theoretical forward velocity.
Warning
Be sure to draw the vectors correctly. The simplest steps can be the easiest to neglect.