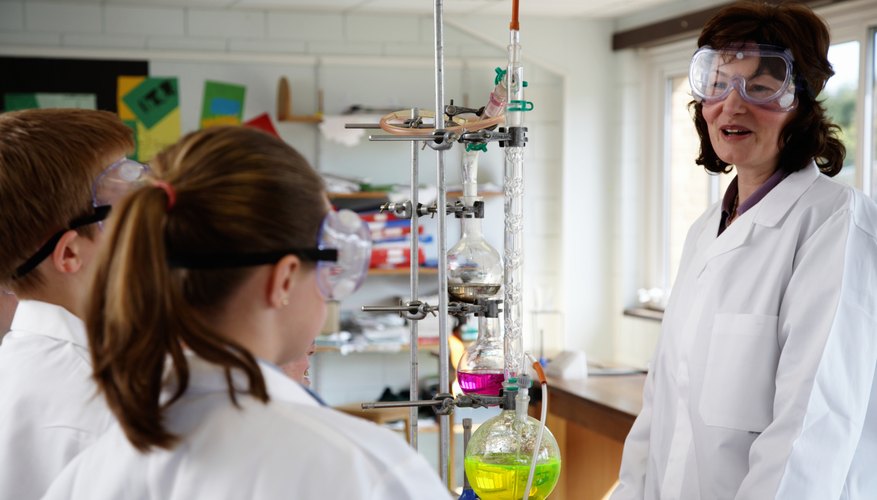 Ableimages/Lifesize/Getty Images
In chemistry the term mole fraction refers to the ratio of the moles of a component of a solution to the total moles of all of components present. A fraction is always the part over a whole. If you would like to determine the percentage that your given solute composes you will take the mole fraction and multiply by 100.
Determine how many moles of solute "A" are present in the solution.
Determine how many total moles are present in your solution. Include the moles in your solute "A" in the total.
Divide the amount of moles in your solute "A" by the sum of the total number of moles. The quotient is called the mole fraction.