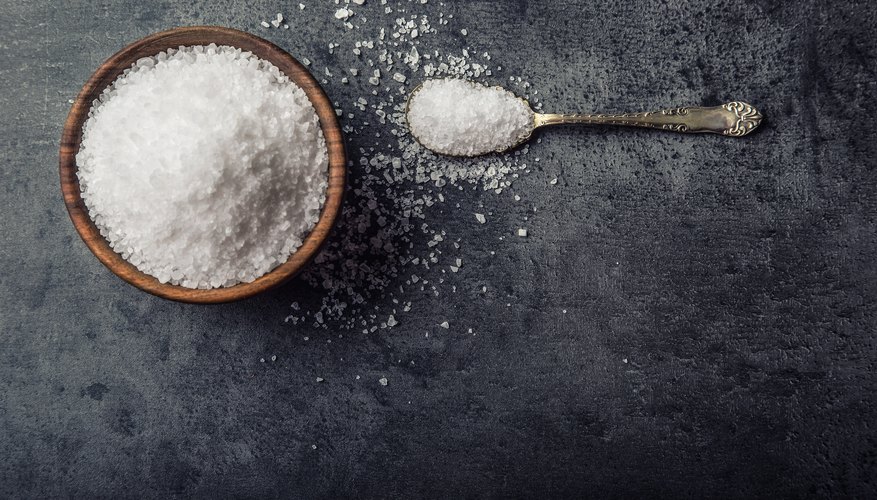 As a practical matter, normality closely resembles molarity, or moles per liter. The difference is that normality represents the effective number of chemically functional units, or "equivalents," released per formula unit when a compound dissolves. Therefore, scientific textbooks typically define the normality of an acid or base as "equivalents per liter." Sodium hydroxide (NaOH) is a base, so the hydroxide ion, or OH(-), is the relevant functional unit. Because each NaOH formula unit contains only one hydroxide ion, the normality and molarity of a sodium hydroxide solution are numerically identical. By contrast, the normality of a solution containing calcium hydroxide, or Ca(OH)2, would be twice the solution's molarity, because each formula unit would release two hydroxide ions.
Determine the mass (in grams) of NaOH dissolved in the solution. If you prepared the solution, this would be the number of grams of NaOH you weighed on a balance before adding it to the water. If you did not prepare the solution, you will need to get this information from the person who did, or the instructions she followed.
Divide the mass by 40.00 — the formula weight of sodium hydroxide — to calculate the moles of NaOH. For example, if the mass in Step 1 was 2.50 g, then 2.5 / 40.00 = 0.0625 moles of NaOH.
Divide the moles of NaOH by the total volume of the sodium hydroxide solution (in liters) to determine the molarity and normality of the solution. For example, if you dissolved 2.50 g of NaOH in water, and diluted it to a final volume of 0.500 L, then the molarity of the solution would be 0.0625 moles / 0.500 L = 0.125 moles/L. Because each NaOH unit releases only one "active" unit of hydroxide, the normality is 0.125 equivalents/L.