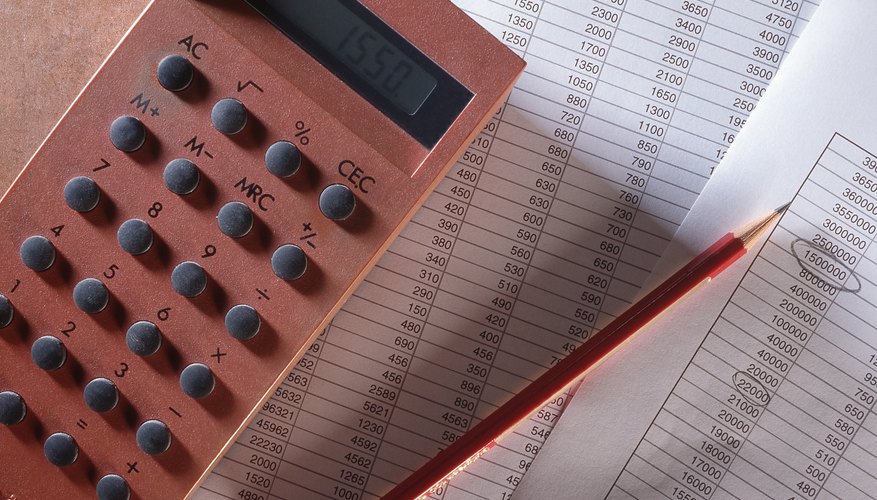 Percentages are useful in today's world. You use percentages for many things, including in the news, money, shopping and many other facets of life. Understanding how to find a percentage from a data set can make using percentages more meaningful, and it can be a helpful skill in itself.
Consider the numbers to be a fraction of a greater whole. For example, assume you would like to know information about your shoe collection. You have three pairs of white shoes, two pairs of red shoes, two pairs of gray shoes and five pairs of black shoes -- 12 pairs total. If you would like to find out what percentage of your shoes are black, first write the percentage fraction as the number 5 above the number 12, with a line drawn between the two horizontally.
Divide using the calculator to find the percentage in decimal form. Divide the top number, the number of pairs of black shoes, by the total number of shoes, 12. The answer, when rounded, is 0.42.
Multiply the decimal by 100, since 12 is 100 percent of the total. This will bring your decimal answer to whole-integer form, 42.
Place a percentage sign behind the answer, as this is your percentage of black shoes out of a total of 12 pairs -- 42 percent.