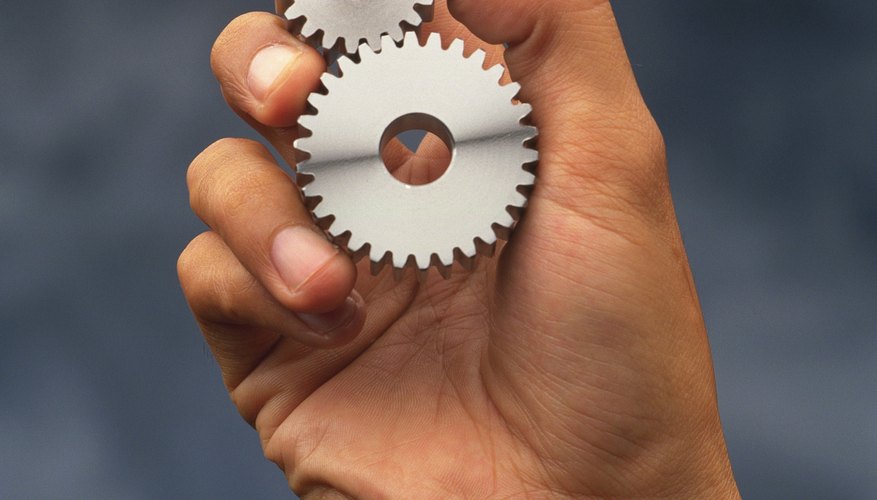 A gear is a machine that creates a mechanical advantage. For example, a person riding a bike can use gears to amplify the power output of his pushing on the pedals. Gears have many properties, one of which is the speed ratio, or gear ratio.
Definition of Speed Ratio
Picture two gears with interlocking teeth. In a machine using this pair of gears, one will be the input gear and the other will be the output gear. The input gear is turned by the person operating the machine. The output gear turns in response and generates a different amount of torque. The speed ratio of the two gears is defined as the angular velocity of the input gear divided by the angular velocity of the output gear.
Calculating Speed Ratio
Calculate the speed ratio of two gears by dividing the number of teeth in the input gear by the number of teeth in the output gear and inverting the answer. You invert the answer because the number of teeth are inversely proportional to angular velocities. For example, an input gear with 10 teeth and an output gear with 20 teeth would have a speed ratio calculated as:
10 / 20 = 1/2
1/2 inverted is 2/1
This pair of gears would have a speed ratio of 2-to-1.