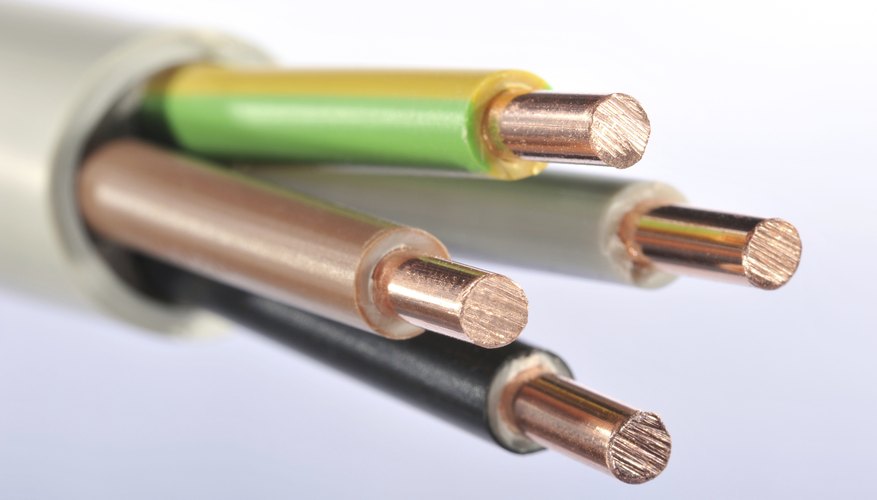 Safety regulations limit the amount of wire that can be used in electrical boxes. The volume of wire inside the box is the unit used to implement the regulations. Wire is a cylinder, so the volume of a strand of wire can be calculated using the volume equation for a right cylinder.
Calculate Volume of a Right Cylinder
The volume of a right cylinder is the product of three numbers: Pi (i.e., 3.14), the square of the cylinder radius, and the height of the cylinder. To calculate the volume of a wire, the length of wire is used as the cylinder height. Because wire is usually too small to measure the radius accurately, the radius is taken as half of the diameter listed in an American Wire Gauge, or AWG, chart.
Calculation Example
The minimum length of a single wire in an electrical box is usually six inches. The AWG chart says that a 12 gauge wire has a diameter of 0.0808 inches, or a radius of 0.0404 inches. The volume of six inches of this wire is equal to Pi multiplied by the square of 0.0404 inches multiplied by 6 inches, or 0.0308 cubic inches.