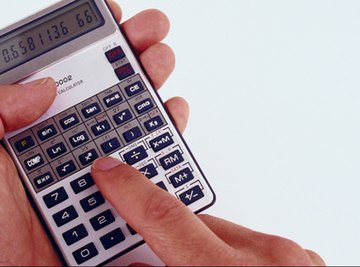 In some courses, grades are not all equal. Grades on some assignments have more weight towards your final grade than other assignments. In order to perform this calculation, you need to know the weight of each grade. This is the percentage the grade counts toward your final grade. Adding together each weighted assignment calculates your overall grade.
1. Determine Grade and Weight
Determine your grade on each assignment and the weight of the grade. For example, assume you receive an 85 percent on a project that counts for 20 percent of your final grade and you receive a 100 on a test that is 80 percent of your grade.
2. Multiply Grade by Weight
Multiply the grade on the assignment by the grade weight. In the example, 85 times 20 percent equals 17 and 100 times 80 percent equals 80.
3. Add together
Add together all your weighted grades to find your overall grade. In the example, 17 points plus 80 points equals a weighted grade of 97.
4. Use an online grade calculator
About the Author
Carter McBride started writing in 2007 with CMBA's IP section. He has written for Bureau of National Affairs, Inc and various websites. He received a CALI Award for The Actual Impact of MasterCard's Initial Public Offering in 2008. McBride is an attorney with a Juris Doctor from Case Western Reserve University and a Master of Science in accounting from the University of Connecticut.
Photo Credits