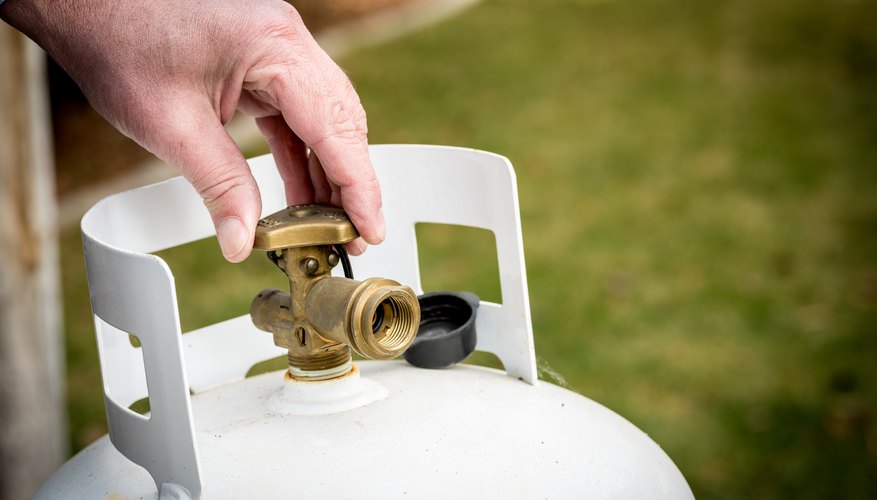 Propane tanks contain a flammable material under pressure. While this does mean that an explosion is possible, propane tanks are hardy, well tested and have safety precautions set into them to prevent explosions. This makes propane explosions very rare.
Propane BLEVE
A propane tank explosion is a type of BLEVE, or Boiling Liquid Expanding Vapor Explosion. This type of explosion occurs when the pressure in the tank exceeds that which it can safely vent. Eventually, rising pressure will cause the tank to rupture and burst.
Cause
A propane BLEVE occurs mainly when it is exposed to high temperatures, like a fire. The temperature heats the liquid propane inside the tank, causing it to expand to a point that the stress it places on the tank becomes too high. When propane gas leaks from the tank in a fire, it will ignite and can cause an explosion.
Relief Valve
All propane tanks are equipped with a relief valve. When the pressure inside a tank rises, the relief valve opens and starts venting gas to bring the pressure down. This safety device prevents accidents from occurring. It would take very high temperatures and direct exposure for pressure to become so high as to not be controlled by the relief valve.