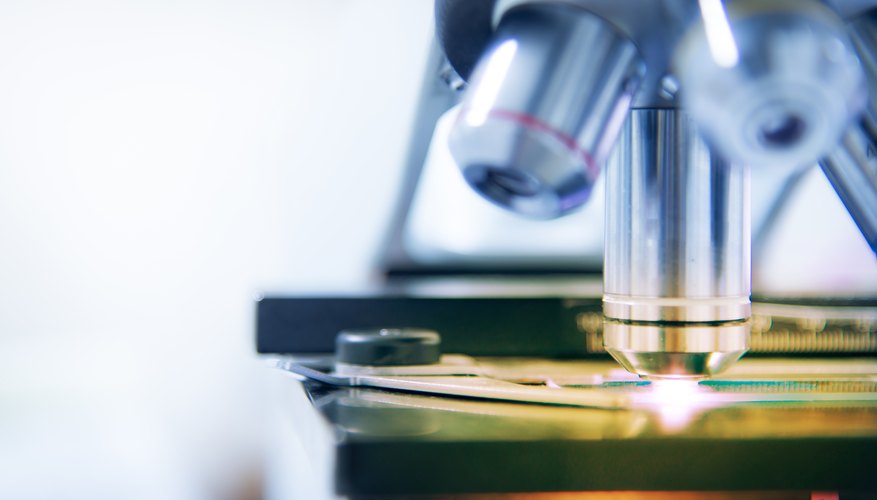 Higher organisms contain cells that comprise many membrane-bound structures called organelles. The membranes surrounding these organelles serve as barriers that divide the cell into compartments. This helps cells perform specific functions in distinct regions of the cell.
Classification
Cells can either be prokaryotic or eukaryotic. Prokaryotic cells (e.g., bacteria) lack a nucleus and membrane-bound organelles. Eukaryotic cells — which occur in animals, plants, protists and fungi — have various compartments, and include numerous organelles and a nucleus containing DNA.
Types
According to the textbook "Molecular Biology of the Cell," cellular compartments include the cytosol, nucleus, endoplasmic reticulum, endosomes, Golgi apparatus, lysosomes, mitochondria and peroxisomes. Selectively permeable membranes — which allow some substances to pass while restricting others — isolate these compartments, each of which performs its own life-sustaining functions.
Function
Compartmentalization allows eukaryotic cells to perform otherwise incompatible chemical reactions simultaneously. It also increases the surface area of the cell membranes, which are necessary for obtaining nutrients and excreting waste. Thus, compartmentalization is a means of increasing membrane area without increasing the size of the cell.