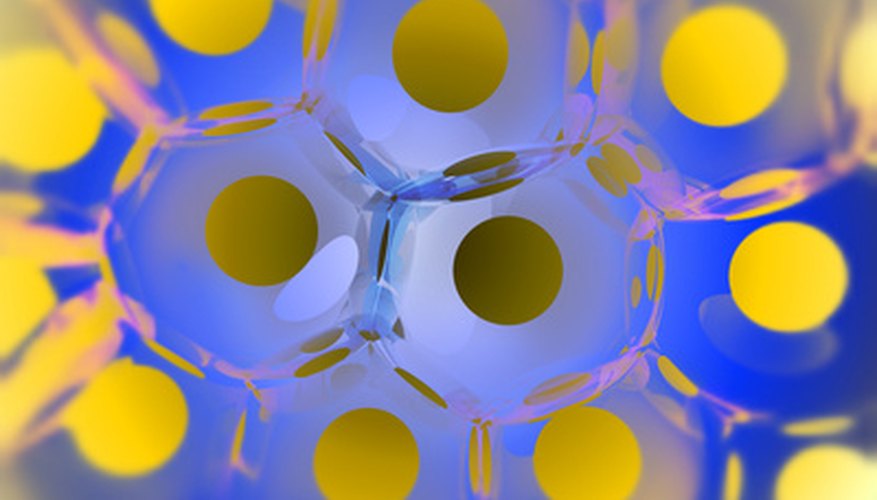 All known organisms are made up of cells. Some organisms are unicellular while others are multicellular. The human body, for instance, typically contains at least 60 trillion cells. Most cells are microscopic and are visible only with the aid of optical instruments. Some cells, however, are large enough that you can see them on their own.
Human Ovum
The human egg or ovum is large enough to be visible to the naked eye. The average ovum is about 0.1mm or 100 micrometers across.
Giant Bacteria
Most bacteria are minuscule and can only be seen through a microscope, but a few exceptions exist. For many years, Epulopiscium fischelsoni was believed to be the largest. It sometimes reaches 500 micrometers or half a millimeter in size, which is the size of a period after a sentence. It lives in the guts of some species of fish off the Australian coastline and in the Red Sea. The largest known bacterium, however, is Thiomargarita namibiensis, a bacterium found off the coast of Namibia in Africa that can reach 750 micrometers in diameter--a veritable giant among bacteria.
Giant Amoebas
Amoebas are generally called microbes, but for some amoebas that term doesn't fit. Take Gromia sphaerica, for example. This giant amoeba has been found off the coast of the Bahamas and in the Arabian Sea. It grows to about 1.2 inches in diameter, roughly the size of a grape.
Squid Nerve Cells
Squid have some unusually large nerve cells. The squid giant axon is about 1mm in diameter, large enough to been seen with the naked eye. Squid giant axons have played an important role in the history of neuroscience because they were large and easy to work with, scientists in the 1940s and 1950s used the squid giant axon to learn how electrical signals travel through nerves.
Bird Eggs
The simplest place to find cells you can see is in your refrigerator. Each chicken egg is a single unfertilized egg cell. Ostrich eggs are the largest of all cells (at least among extant species). An ostrich egg can weigh as much as 3 lbs.