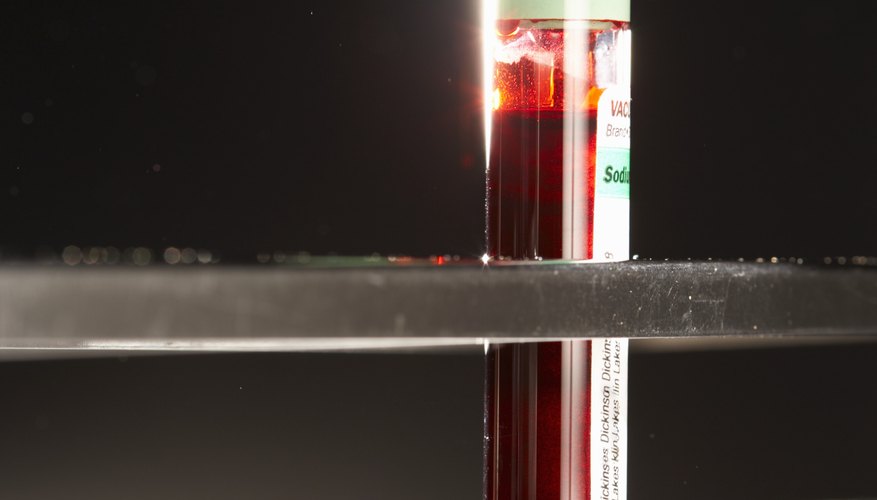 Siri Stafford/Photodisc/Getty Images
If you'd like to take a DNA sample from someone, you really just have two requirements. First, you need to make sure the cells you sample have DNA in them. Second, you need a way to get the DNA out of the protected interior of the cell. Although those sound like stringent requirements, they're both standard steps in DNA analysis.
Human Cells with DNA
You've got trillions of cells in your body, and nearly all of them have a full copy of your DNA. Sex cells -- sperm and eggs -- have DNA, but only half of the normal complement. And red blood cells don't have DNA. Aside from that, every cell in your body has DNA. Liver, skin, nerve cells -- all have DNA. That means to extract DNA, you can sample just about any type of cell. White blood cells are commonly used, as are interior cheek cells, because they're easy to gather.
Getting DNA Out
DNA is protected by cell membranes, so the goal of DNA extraction is to destroy the membranes without destroying the DNA. It's not as tricky as it sounds. You can immerse your sample in a chemical solution, agitate it with beads, treat it with high-frequency sound waves or use an alternate method. So almost any human cell you choose will have DNA, and whichever type of cell you select, you'll find that there's a method to extract the DNA.