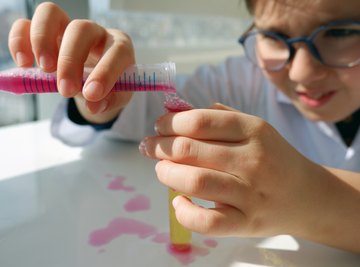 •••
CemSelvi/Getty Images
​Sciencing may earn compensation through affiliate links in this article.​
Of all the scientific disciplines, chemistry might be the most universal. You'll use concepts from chemistry to better understand biology and physics, and it's also key for more specialized disciplines like geology and engineering. After all, chemistry is the study of chemicals – and we're both made of and surrounded by chemicals for every moment of our lives.
Developing an interest in chemistry early is a great way to dive into science and learn more about the real-world applications of your science lessons. And at-home chemistry science kits make it easy. Read on to check out some awesome chemistry kits – no matter what your age or interest, we've got something on this list you're sure to love.
Chemistry Kits for Beginners
New to science kits? These are your best options.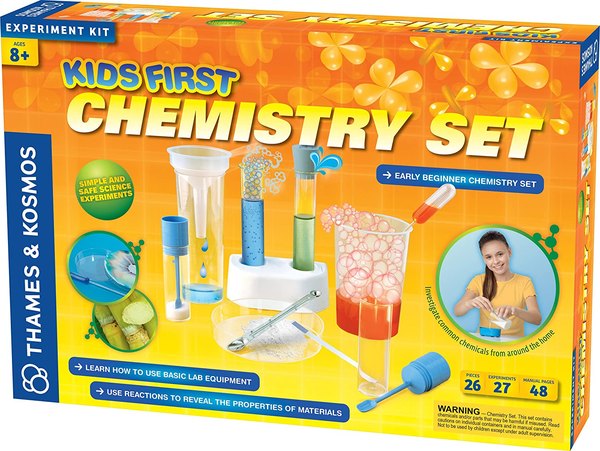 Kids' First Chemistry Set
This kit has all you need to help your child learn more about chemistry. Designed for new learners 8 and older, the kit has just enough supplies to get started – test tubes, plates and droppers – without feeling overwhelming. The in-depth instruction manual teaches newbies the basics of safe science, and outlines fun chemistry projects to learn about crystals, acids, solutions and more.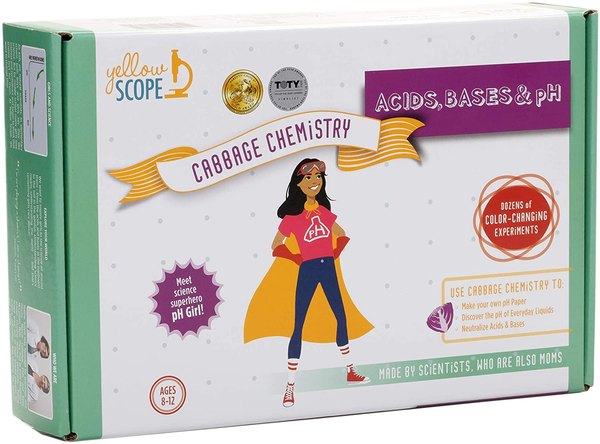 Cabbage Chemistry Kit
Understanding acids and bases is a fundamental part of chemistry, and this cabbage chemistry kit helps connect chemistry lessons to real-world objects (in this case, cabbages). The kit will guide your child (ages 8-12) through finding acids and bases in the world around them, plus teach them how to make their own pH paper at home. While the kit is suitable for all genders, it's designed with girls in mind, so you can start cultivating a love of chemistry early.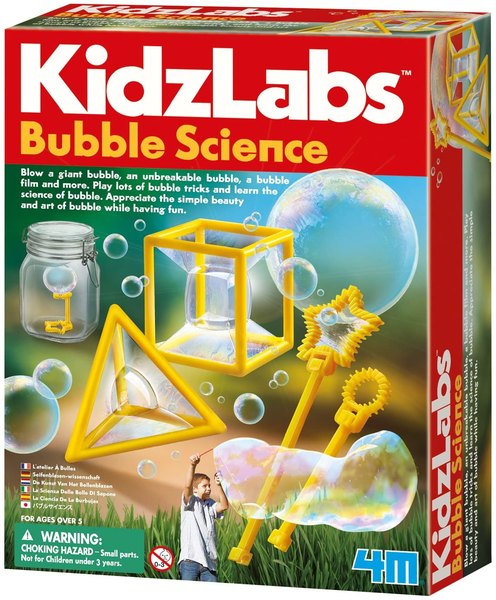 Bubble Science Chemistry Kit
Who doesn't love blowing bubbles? This kit toes the line between chemistry kit and toy, which makes it an ideal starting point for younger learners. Make an unbreakable bubble, blow giant bubbles and make differently-shaped bubble films with this kit, perfect for plenty of outdoor summer fun. It's safe for kids ages 5 and up, and is great choice for kids still too young for more advanced chemistry sets.
Kits for Intermediate Chemists
You know the basics: Here's how to deepen your knowledge.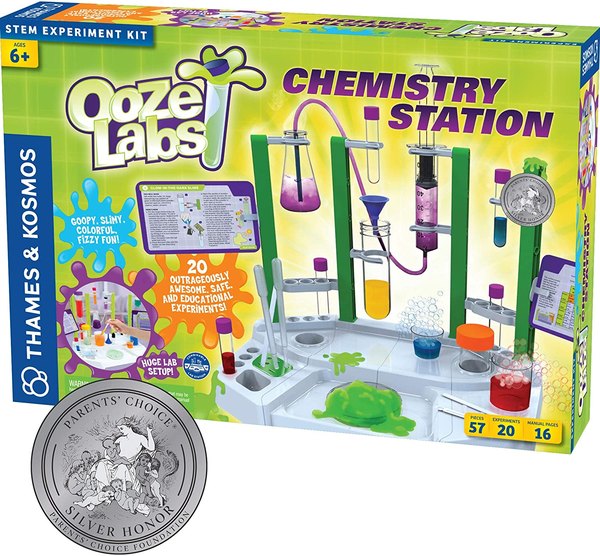 Ooze Labs Chemistry Kit
Playing chemist has never felt so fun, and the chemistry experiments in this kit really pop. Learn how to make glowing slime, oozing bubbles, creepy fizz and more with this "mad science" themed kit. It comes with 57 pieces of equipment, so it's a great next step once you've played with basic chemistry kits, and comes with a 16-page booklet packed with experiments to try. This kit is good for ages 6 and up.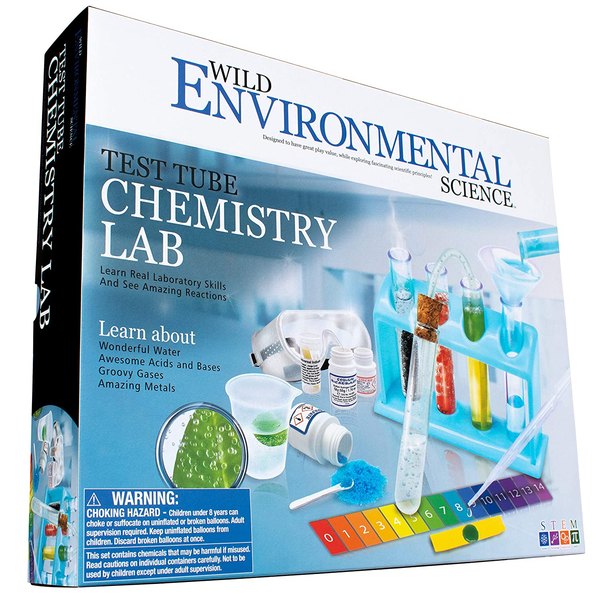 Environmental Science Test Tube Chemistry Lab
Once you know your way around a basic chemistry kit, start learning about the different ways chemists study the world around you. This environmental science-focused kit is suitable for kids ages 8 and up, and will help you learn about how scientists measure gases in the air, how to generate electricity using chemistry, and how to create eco-friendly chemicals that are better for the environment. If you love nature and chemistry, this kit is for you.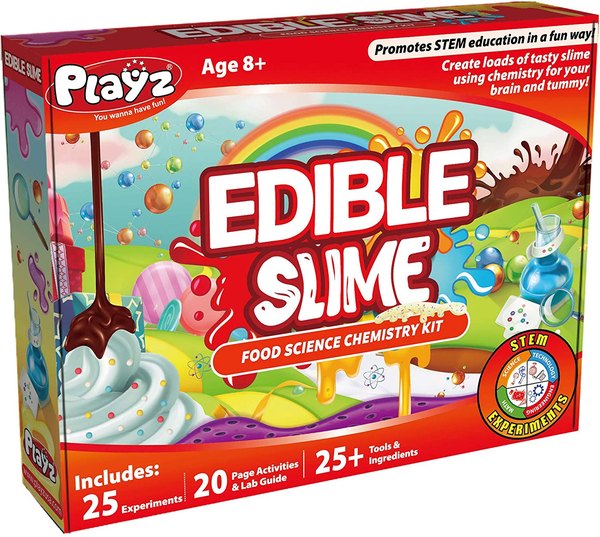 Edible Slime Food Science Chemistry Kit
Another way to make chemistry fun? Make it edible! This kit relies on "kitchen chemistry" and is for kids 8 and up; it comes with instructions for more than 25 edible science experiments, guiding you how to use chemical reactions to transform ingredients into delicious edible slime. You can also use science to make other candy, including creepy crawly worms and even eyeballs. You can't eat in a real chemistry lab, so choose this one to learn while you snack.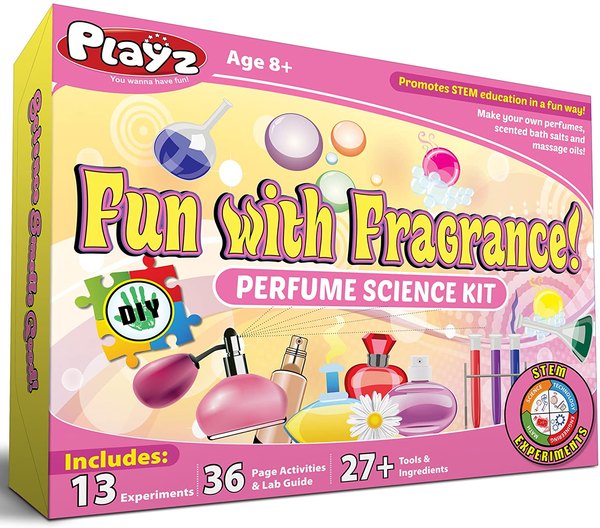 Fun With Fragrance Perfume Science Kit
Love playing with makeup? This science kit helps you learn more about the chemistry of cosmetics. With over 13 experiments, you can make your own bath salts, create beautiful perfumed paintings and more. It's safe for kids ages 8 and up, and perfect for preteens and teens with an interest in chemistry who are new to science kits.
Advanced Chemistry Kits for Older Kids
Take your chem knowledge to the next step with these in-depth kits.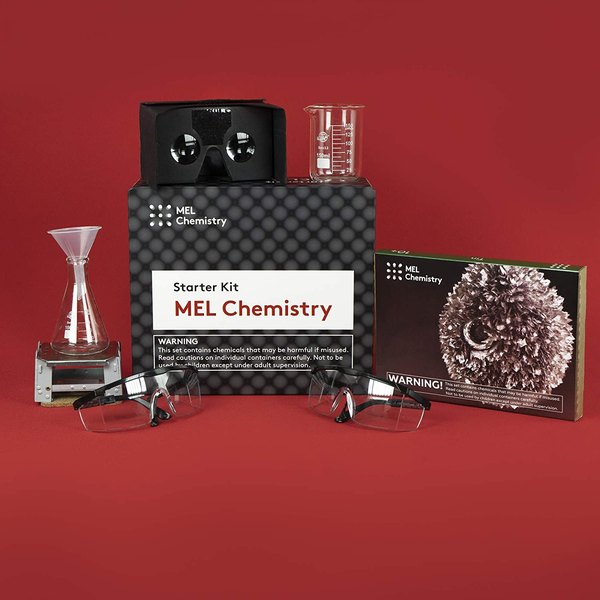 MEL Chemistry Subscription Box
Running out of ideas for new chemistry kits? Try a subscription box, instead. This monthly box comes with a VR headset to get new VR chemistry lessons each month, plus supplies for new experiments monthly. Each box also has its own theme: make magic liquid one month, and create a coral reef in a test tube the next. You'll never get bored!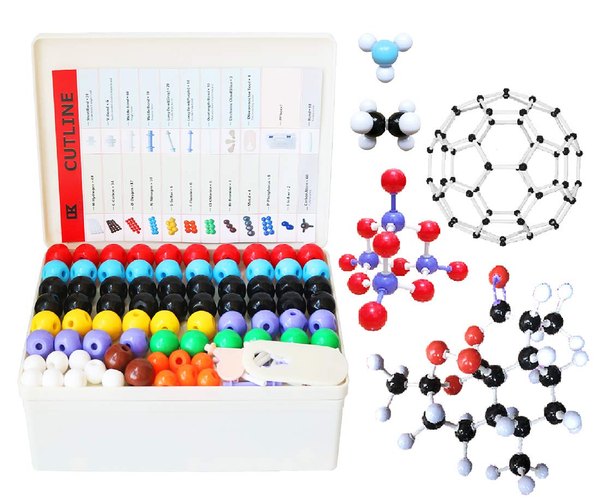 Molecular Model Chemistry Kit
As you learn more about chemistry, you'll go beyond basic chemical concepts to learning about chemical structures, and how a chemical's structure affects how it reacts. Picking up a molecular model kit makes it easy to create larger-than-life models of different molecules, including very large or complex ones, to help you understand more advanced chemistry lessons. Created for kids in grade 7 and up, you'll keep using this kit throughout high school and even into college.
About the Author
Sylvie Tremblay holds a Master of Science in molecular and cellular biology and has years of experience as a cancer researcher and neuroscientist. Before launching her writing business, she worked as a TA and tutored students in biology, chemistry, math and physics.