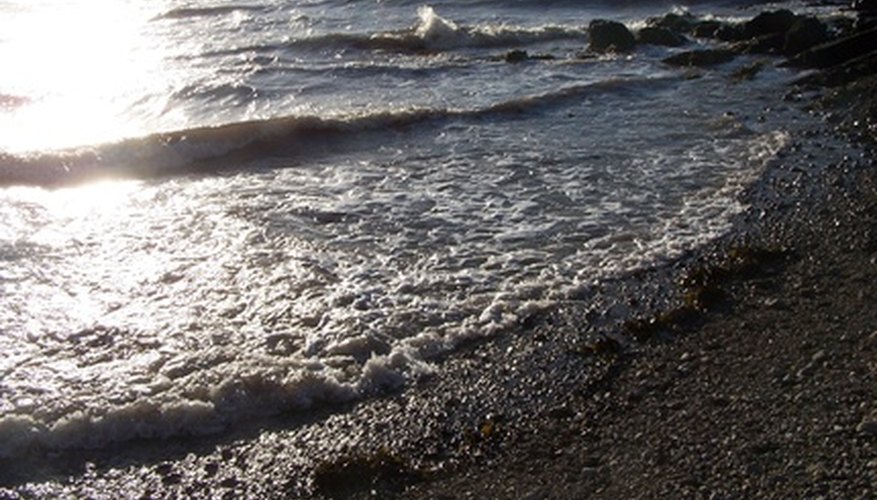 Coastal ecosystems are areas in which land and water are joined to create an environment with different structures, assortment and flow of energy. Coastal ecosystems are threatened by human growth as well as environment phenomenons. With these dangers comes displacement of wildlife.
Coastal Ecosystems
Coastal ecosystems include salt marshes, mangroves, wetlands, estuaries and bays. Each type of coastal ecosystem is home to many different plants and animals. Coastal ecosystems are sensitive to changes in the environment. Changes could result in destruction and complete loss.
Natural Phenomenons and Coastal Ecosystems
Hurricanes and El Nino, as well as other natural phenomenons, have damaged coastal ecosytems. The damage includes erosion of soil by coastal regions and runoff areas into the ocean, which can create some pollution problems. With each hurricane and natural phenomenon comes the loss of marine and plant life which may never be restored.
Environmenal Factors affecting Coastal Ecosystems
Erosion and accretion factor into the site and season of coastal ecosystems. The site-specific factors include the extent and health of coral reefs,and the alterations to dune systems. Each of these factors could improve coastal regions or deteriorate conditions for wildlife in the area. Season-specific patterns like wave and current patterns affect erosion and soil deposits in coastal ecosystems.
Humans and Coastal Ecosystems
Humans rely on coastal ecosystems for food, recreation, transportation and economic growth. With human development, such as coastal construction, comes the risk of harming coastal ecosystems. The government has formed organizations, such as the National Centers for Coastal Ocean Science, to inform construction companies about environmental dangers of changing coastal ecosystems.