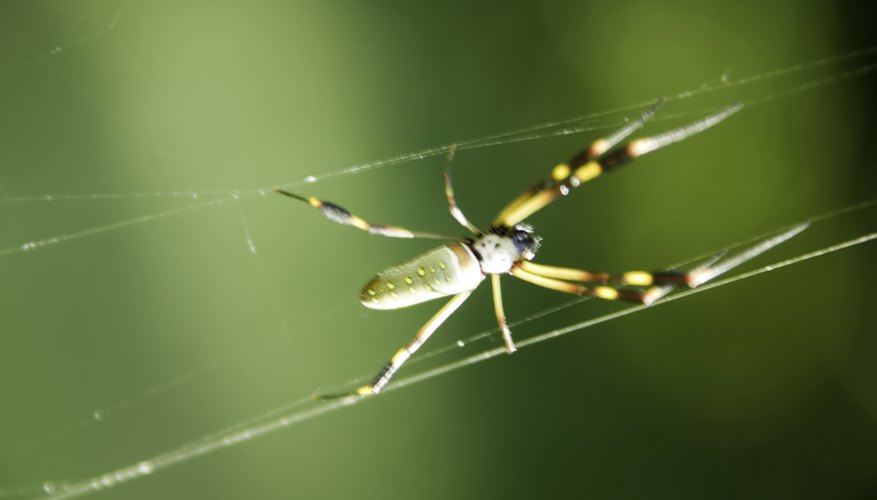 Hundreds of species of spiders can be found in the New England region. While some spiders are harder to find, some common species can be found throughout New England. From common house and garden spiders to the unique moving crab spiders and intimidating wolf spiders, a wide variety of arachnids make their homes throughout New England.
Wolf Spiders
Wolf spiders are common throughout New England, and there are over 100 different species of this spider throughout North America. The wolf spider gets its name because these are hunting spiders, and they chase down their prey. Adult spiders can get rather large, as female wolf spiders of up to 1.37 inches have been found in parts of New England. They are hairy in appearance, and are seen by humans a lot because they are aggressive in hunting prey and run quickly.
American House Spiders
American house spiders tend to be tiny spiders, with adults rarely getting above .2 inches in size. These spiders prefer to come out at night to work on their webs, which often seem irregular in their construction. These spiders can be found throughout New England and are among the most common spiders found in buildings. American house spiders actually prefer to build their webs in corner walls of houses or other buildings.
Crab Spiders
Crab spiders can vary greatly in color and appearance and include a wide variety of spiders. There are over 130 species of crab spiders throughout the United States, and many of them can be found in the New England area and farther north into Canada. The brightly colored flower spider is a classic example of what one crab spider can look like. These spiders are referred to as crab spiders because they move like crabs, with the ability to walk forward, backward or side to side, giving them far more mobility than the average spider. These are often found outdoors, well camouflaged among flowers or other plants.