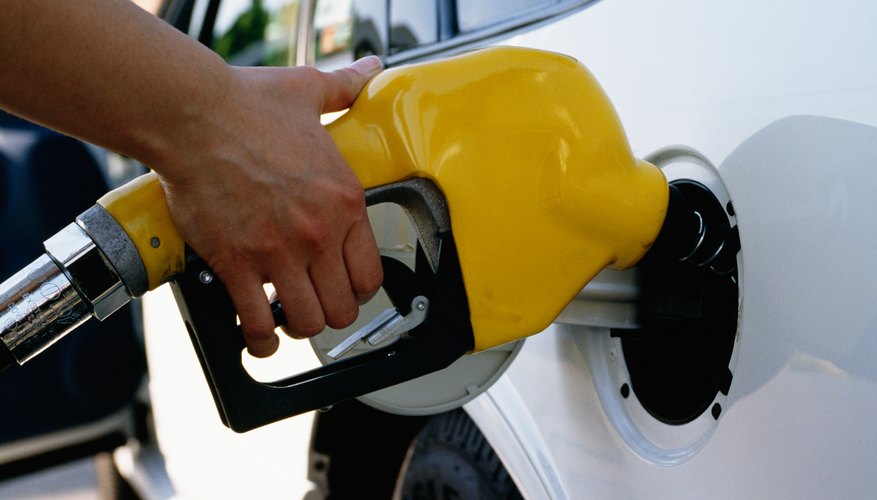 Soil pollution occurs when substances such as chemicals, solid wastes or large amounts of metals are present when they shouldn't be. Contaminants are generally classified as organic, meaning they are carbon based, or inorganic, meaning they are not carbon based. Organic pollutants include petroleum, polynuclear aromatic hydrocarbons or polychlorinated biphenyls, and inorganic pollutants include nitrates, phosphates and heavy metals such as cadmium, chromium and lead. Some pollutants may occur naturally while others are the result of human influence.
Spills and Leaks
Soil is often polluted because of spills or leaks. Substances such as gasoline, diesel and chemicals used in manufacturing processes are often transferred from one location to another. The shipping containers, the storage facilities on both ends and the equpment used to transfer the materials are all possible sources of leaks and spills. If any one of them fails or becomes damaged, the surrounding ground and water supplies may get polluted.
Agricultural Activity
Farming often involves the use of a variety of insecticides, herbicides and fertilizers. Each one of these chemicals, in excessive concentrations, can pollute the soil even years after application. Fertilizers contain nitrogen. In high concentrations, nitrogen can actually alter the pH of the soil, thus affecting the organisms that can grow there. Herbicides and insecticides can also concentrate in the soil and get absorbed by the roots of crops. Their presence in food has sometimes been linked to cancers and other disorders in humans who consume them.
Mining and Manufacturing
Some manufacturing processes produce toxic wastes that must be disposed of. Storage of such wastes can prove harmful to the environment if not done properly. Detergents, which are often used in manufacturing as well, cause soil pollution if large amounts escape into the environment. Mining of certain substances can also be detrimental to the environment. Materials left behind when the mining is done can leach into the soil and eventually pollute the water table as a result.
Household Waste and Transportation
Humans generate tons of solid waste every year. A large part of that waste is stored in landfills where toxic substances from the breakdown of trash can leach into the area around them. Air pollution from cars, trucks and other forms of transportation can also settle in the soil from the atmosphere. The soil around filling stations where gasoline is stored in huge tanks underground often has high concentrations of volatile hydrocarbons because of leaks.