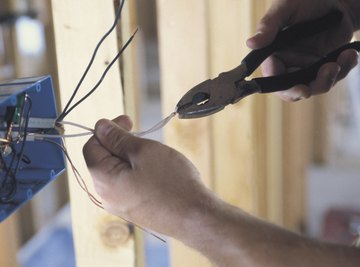 •••
Comstock/Comstock/Getty Images
Convection currents are one of three ways heat is transferred. Convention currents can transfer heat in a liquid or a gas but not in a solid.
Definition
Convection currents are circular patterns that arise from the unequal heating and cooling of a fluid (gas or liquid).
Features
A convection current requires a heat source and a fluid that can circulate to transfer heat. In the atmosphere, the heat source is the sun and the fluid is air. Inside the Earth, the heat source is the core and the fluid is magma.
Significance
Convection currents can move large masses of solids, liquids or gases via the circulating fluid. This can have a significant effect on the weather.
Examples
Convection currents are responsible for the movement of tectonic plates on the Earth's crust, the production of wind in the atmosphere, and the production of ocean currents.
Benefits
Liquids and gases are poor conductors of heat. Convection currents are the most effective way of transferring heat through liquids and gases. A space heater or radiator placed at one end of a room can heat the entire room by utilizing convection currents.
References
About the Author
This article was written by the CareerTrend team, copy edited and fact checked through a multi-point auditing system, in efforts to ensure our readers only receive the best information. To submit your questions or ideas, or to simply learn more about CareerTrend, contact us [here](http://careertrend.com/about-us).
Photo Credits
Comstock/Comstock/Getty Images