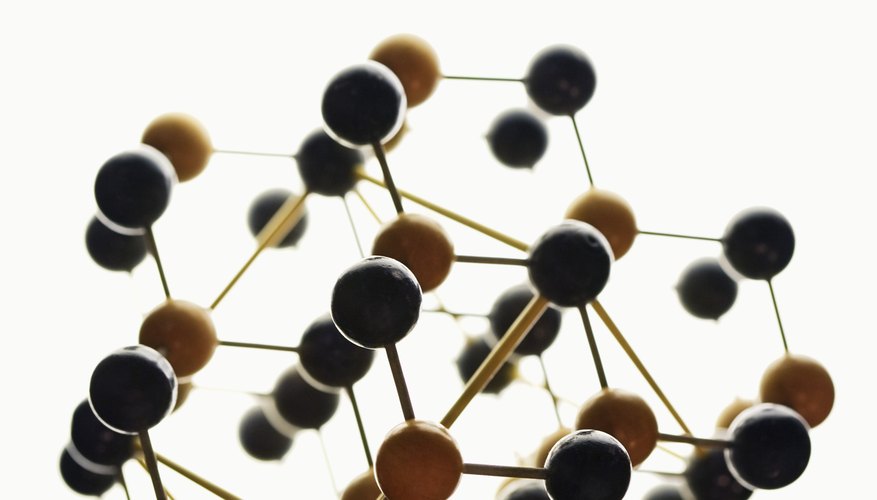 An alkene is an acyclic (does not form a ring) compound that has at least one carbon-to-carbon double bond. Cyclic compounds with a double carbon bond have distinctly different properties and are therefore not considered to be alkenes. Simple alkenes contain only carbon and hydrogen atoms and have the general formula CnH2n, where n is any integer greater than 1. The most common method of synthesizing alkenes is from the conversion of alkanes in petroleum.
Identify an alkane. An alkane is any compound that contains only carbon and hydrogen atoms (hydrocarbon) with single bonds. Alkanes may have any general structure, including branched, cyclic and linear. The simplest alkanes are linear and have the general formula CnH(2n2).
"Crack" petroleum into alkenes. Cracking is the process of breaking heavy (long) hydrocarbons into light (short) hydrocarbons, including alkenes. Petroleum cracking consists of a set of stages where the reactions at each stage are controlled by a specific set of parameters for conditions such as temperature, pressure and time. A particular reaction may also require a catalyst in order to proceed.
Examine the general process of cracking a heavy alkane into an alkene. Alkanes with 4 to 50 carbon atoms can be cracked, usually under high heat with a catalyst such as silicon dioxide (SiO2) or aluminum oxide (Al2O3).
Study the products of petroleum cracking. These reactions generally result in a mixture of alkenes, or alkanes and alkenes. However, a single alkane can produce several molecules of the same alkene under ideal circumstances.
Observe the results of a simple, ideal reaction. A molecule of octane (C8H18) can be broken down into 4 molecules of ethylene (4C2H4) and a diatom of hydrogen: C8H18 -> 4C2H4 + H2. This reaction requires a temperature of 500 degrees Celsius with aluminum oxide as catalyst.