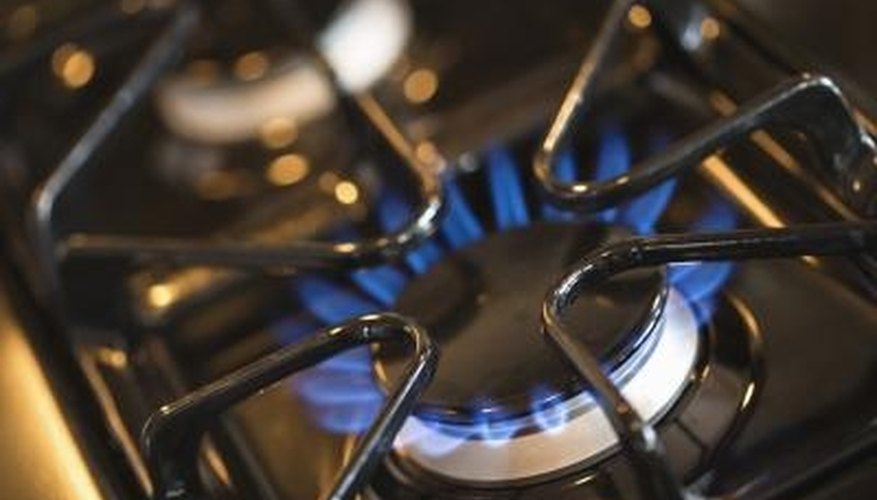 Thinkstock/Comstock/Getty Images
A British thermal unit (BTU) is the amount of heat needed to increase 1 lb. of water by 1 degree Fahrenheit. A therm also is a measurement of heat, and therefore the equation is an energy conversion. You may need to convert therms to BTU as part of a school project. Homeowners may also need to convert therms to BTU if they are trying to figure out prices on utilities such as natural gas or air conditioning. Converting between the two is simple because the conversion factor is 100,000.
Write down the amount of therms you wish to convert.

Multiply the therms by 100,000. For example, 5 therms equals 500,000 BTU.

Figure out the conversion on paper by moving the decimal point of the therms to the right five times. Use a calculator as an alternative.

Convert BTU back to therms by dividing by 100,000, or moving the decimal point back, or to the left, five spaces.