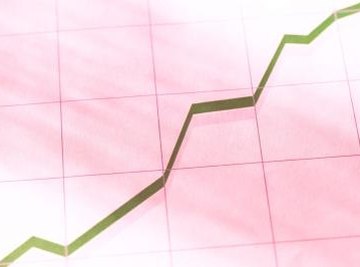 •••
Hemera Technologies/Photos.com/Getty Images
In trigonometry, the cotangent is the reciprocal of the tangent. The formula for determining the tangent is the opposite side divided by the adjacent side of a triangle. So, since the cotangent is the reciprocal, then the formula for determining the cotangent is the adjacent side divided by the opposite side of the triangle. When inputting cotangent into a graphing calculator, you need to know the angle in degrees for which you are trying to find the cotangent.
Type "1" into your graphing calculator.

Press the division sign. The calculator is now prepared to perform a reciprocal calculation.

Press the button marked "TAN."

Type the angle for which you are calculating the cotangent.

Press "ENTER" to solve for the cotangent.
References
About the Author
Carter McBride started writing in 2007 with CMBA's IP section. He has written for Bureau of National Affairs, Inc and various websites. He received a CALI Award for The Actual Impact of MasterCard's Initial Public Offering in 2008. McBride is an attorney with a Juris Doctor from Case Western Reserve University and a Master of Science in accounting from the University of Connecticut.
Photo Credits
Hemera Technologies/Photos.com/Getty Images