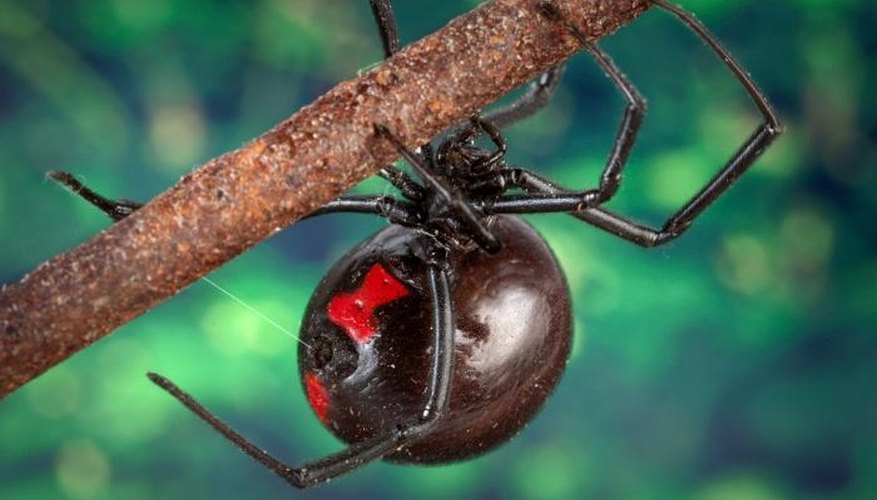 Dangerous spiders are a source of great fear and trepidation throughout the world, and North Carolina is no exception. Though there are only two real threats found in North Carolina among spiders, they are both atop the list of the dangerous spiders found in the United States.
Types
The brown recluse spider and the black widow spider are the two species of dangerous spiders that can be found in North Carolina. Both spiders are found in significant numbers over most of the state.
Danger
The brown recluse has a nasty bite that causes necrosis of the tissue around the bite site. Extreme cases have resulted in amputation of limbs and appendages. The black widow has a bite that can cause very serious neurological problems. Both spiders are capable of killing with their bites in extreme cases.
Identification
The brown recluse can be identified by the violin shape on its head that points to its back. The black widow is identified by the red hourglass markings that are found on her abdomen.
Features
The brown recluse is generally about the size of a quarter, and is usually a light brown to tan color. The black widow is bright black with an almost velvety looking texture. The male black widow is generally much smaller and doesn't have the hourglass.
Habitat
Brown recluse spiders like to hide in dark and dry spaces out of human sight. The black widow is similar but they actually prefer dark and damp spaces.
Fun Fact
The brown recluse is also called the "fiddleback" in some parts of North Carolina.