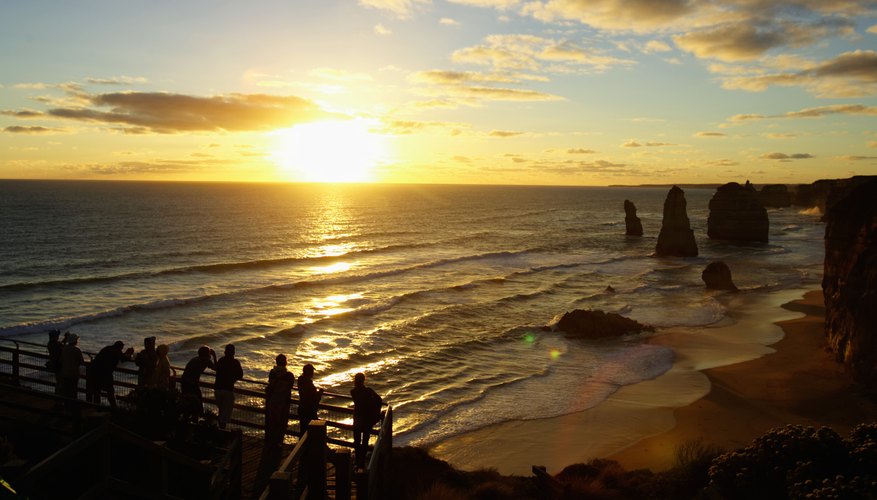 Davis McCardle/Digital Vision/Getty Images
Days are longer in summer and shorter in winter because the earth spins on an axis that's tilted. As the earth revolves around the sun once per year, the angle at which the planet receives sunlight changes. The axis tilt changes the position of the sun in the sky, making it appear for more or fewer hours, depending on the season and the latitude, or distance from the equator.
Day Length, Seasons and Latitude
In the North American summer, the North Pole is tilted towards the sun at an angle of 23.5 degrees. Because of the tilt, the northern half of the globe receives more sunlight than the south. With more of the hemisphere exposed to the sun, daylight begins earlier and ends later. The farther north you go, the more pronounced the effect. At the North Pole, the sun doesn't set at all until the beginning of fall. In winter, the situation is reversed; the axis is tilted away from the sun, daylight hours are minimal and the North Pole stays dark. On the first day of spring and fall, the axis is parallel to the sun, giving 12 hours of day and night to the whole planet.