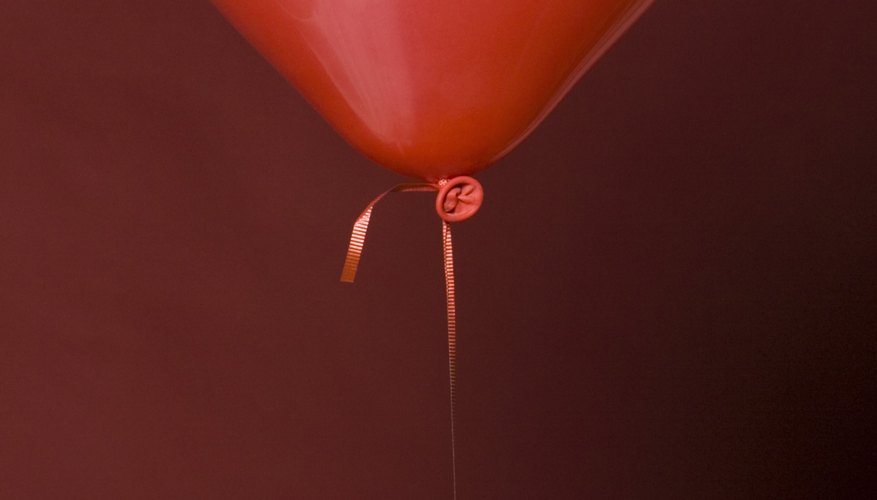 A gas is a substance in which molecules have no regular arrangement and are free to move about separately and randomly. When any type of gas is restricted to a sealed container of specific volume, the pressure and temperature of the gas obey a simple relationship known as the ideal gas law.
Relating Temperature and Pressure
The ideal gas law is based on several assumptions that are never perfectly fulfilled in real-life situations. Nevertheless, in most cases, the ideal gas law provides very close approximations of actual gas behavior, especially when the volume of the container is much larger than individual gas particles. The ideal gas law states that for a contained gas with a constant number of molecules, pressure times volume is proportional to temperature. Rearranging this equation to solve for pressure yields the following relationship: pressure is proportional to temperature divided by volume. This means that pressure and temperature are directly proportional. When you raise the temperature of a gas, the kinetic energy of the gas molecules increases. Higher kinetic energy means the molecules move faster and further away from each other, thus exerting more pressure on the inside of the container. Conversely, a decrease in temperature will lead to a decrease in pressure. The molecules have less kinetic energy, move more slowly, and remain closer together, thus exerting less pressure on the container.